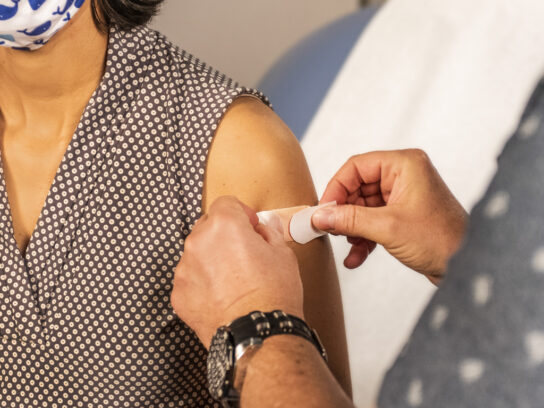 Montgomery County Department of Transportation provides free rides for seniors and disabled people to covid vaccines and testing. 
To schedule a trip, call Connect-A-Ride at (301) 738-3252 and provide your name, address, phone number, age to receive a "Free COVID Taxi Code." Then call Action Taxi, Anytime Taxi, or Regency/Barwood Taxi and tell them your name, phone number, "Free COVID Taxi Code," and trip information (date, time, pick up, and destination. 
These are the only cab companies that will provide free covid rides. Riders must wear a mask at all times during the trip. 
At the end of the trip, riders will sign a trip voucher. MCDOT then will only reimburse taxi companies for the taxi meter fare for trips to and from Covid Vaccination and Testing sites. 
The contact information for the MCDOT taxi services that can be reimbursed:
Action Taxi: (301) 840-1000 

Anytime Taxi (301) 637-9292

Regency/Barwood Taxi: (301) 990-9000 or (301) 984-1900