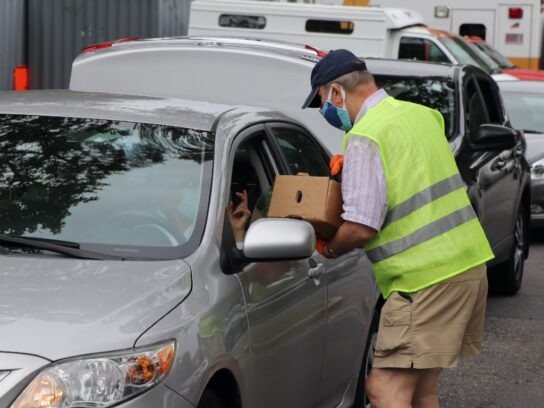 Montgomery County residents in need of food assistance resources can now do so online. On Tuesday, the county government launched a Montgomery County Food Assistance online form, which is available in seven languages.
A trained specialist will review completed forms and will connect with residents by phone within one business day about their specific food needs. The specialist will help connect residents to information about free meal and grocery delivery, nearby food providers, SNAP (food stamps), and other food resources. Residents who complete a form do not need to provide any identifiable information to receive help.
The county government opened the Food Access Call Center in June 2020, which residents can reach by calling 311 or 240-777-0311. According to a county news release, as of mid-December, the call center has responded to more than 2,000 calls.
Do you need food assistance? Call 311 and ask for the Food Access Call Center. For more information about food resources, visit the County's website: https://t.co/oF3bFqrObv. @311MC311 pic.twitter.com/U9NDkETP94

— Montgomery County MD (@MontgomeryCoMD) January 5, 2021
The online form launches as millions of people around the country are struggling with food insecurity. The nonprofit Feeding America projects Montgomery County's food insecurity rate in 2020 as 11%. The rate in 2018, before the pandemic, was estimated at 8% by Feeding America.
Related Post:
Food Insecurity Remains Growing Problem in Montgomery County