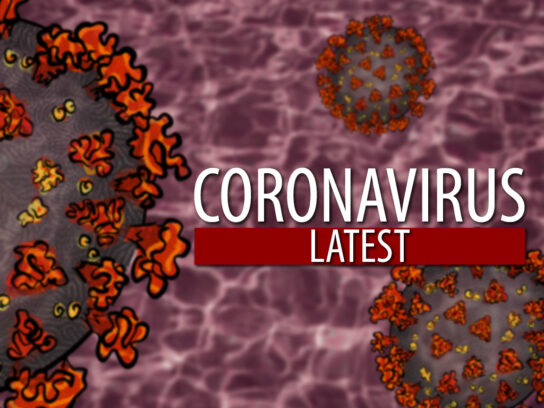 The Montgomery County Council voted unanimously Tuesday to suspend indoor dining effective at 5 p.m.
Outdoor dining, delivery, drive-thru and takeout will still be allowed, according to County Executive Marc Elrich's order. The council also approved other measures: limiting retail capacity to one person per 200 square feet; 150 people maximum. Large retail stores that want to allow more than 150 customers after Dec. 23 must get a letter of approval from the health department, and requests for approval must be submitted by 5 p.m. on Dec. 21. Indoor sports will be limited to 10 people maximum, to include all players and non-players, and outdoor religious gatherings will be limited to 25 people unless the facility gets approval from the health department. These changes also go into effect Tuesday at 5 p.m.
NOW: The Montgomery County Council votes unanimously to suspend indoor dining effective 5 p.m. today, among other measures. @mymcmedia

— Maryam Shahzad (@maryam_mcm) December 15, 2020
County Health Officer Dr. Travis Gayles said Johns Hopkins University (JHU) gives health officers in the state a weekly COVID-19 report. He said the university's projections show that closing restaurants and bars could potentially lead to a 20-30% reduction in hospital utilization. Emergency Management Director Dr. Earl Stoddard said the new guidance approved Tuesday will seriously improve chances for schools to return to in-person learning along Montgomery County Public Schools' (MCPS) timeline.
"We firmly believe that these kinds of recommendations will substantially drive down– and they are really, frankly, our only hope of having a chance in February," Stoddard said. Also on Tuesday, the MCPS Board of Education unanimously voted that the earliest students could return to classrooms is Feb. 1, 2021. That would only happen if the county's COVID-19 positivity rate is 5% or lower and there are fewer than 15 new cases per 100,000 residents. Students would return to the classroom according to a phased-in system, starting with students with special needs, followed by elementary school students and students in career and technical education programs, the school board decided.
Elrich proposed his executive order last week and said he wants as many Marylanders to survive the COVID-19 pandemic as possible.
"We're going to make sure that as many people get to enjoy the holidays— that are pretty much ruined for us this year— they're going to get to enjoy these holidays next year. That's my goal," Elrich said.