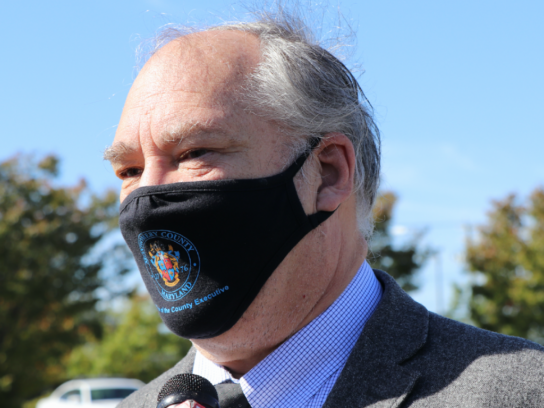 Indoor dining may be suspended next week, if Montgomery County Executive Marc Elrich's order is approved.
Elrich proposed the suspension during a virtual press conference with leaders from Maryland's eight largest jurisdictions. He said he sent his order to the county council Wednesday and if it is approved by councilmembers, indoor dining would be suspended beginning Tuesday at 5 p.m. Outdoor dining, delivery, drive-thru and takeout would still be allowed, Elrich said. Licensed healthcare facilities would be allowed to continue indoor dining, according to the proposed executive order, and outdoor dining would be allowed between 6 a.m. to 10 p.m.
Other changes Elrich proposed include limiting retail capacity to one person per 200 square feet; 150 people maximum. Indoor sports would be limited to 10 people maximum, to include all players and non-players, and outdoor religious gatherings would be limited to 25 people unless the facility gets approval from the health department.
"I want as many of our fellow Marylanders to see and be at the end of the tunnel as possible," Elrich said. "I can see the light. I want everybody who sees the light to be able to get out of this tunnel and into daylight again." Elrich said he wants residents to experience next year's holidays.
"We're going to make sure that as many people get to enjoy the holidays— that are pretty much ruined for us this year— they're going to get to enjoy these holidays next year. That's my goal," Elrich said.
NEW: Montgomery County Executive Marc Elrich says if approved by the council, new restrictions will go into effect Tuesday at 5 p.m., including closing indoor dining. @mymcmedia

— Maryam Shahzad (@maryam_mcm) December 9, 2020
The county executive's directive also includes rules for temporary outdoor structures, like tents, that are used for dining outdoors.
If the order is passed, temporary structures that are shaped like a rectangle must always have one side entirely open. Structures that are not rectangles, like bubbles, would have to get approval from the county before operating. Capacity for temporary outdoor structures would be limited to 1 table per 50 square feet, with at least six feet between people at different tables.