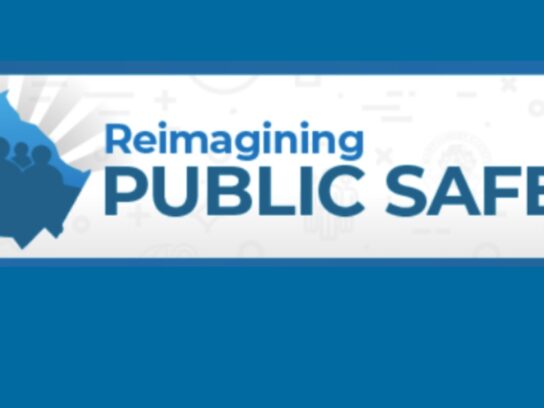 Recently Montgomery County completed a study that looked into challenges surrounding policing.
In an effort to improve transparency, the county has launched an initiative called Reimagining Public Safety Initiative.  Residents will be able to access information about public safety thanks to a new dashboard  made available online this week.
The Reimagining Public Safety Dashboard tracks nearly 300 items that are detailed in:
County Executive Marc Elrich says the new tool advances his commitment to these issues that matter most to residents.
"Reimagining Public Safety is not a buzz phrase, and residents deserve to know how the county is moving forward with actionable steps to make their communities safer for all," Elrich said. "The dashboard shows the implementation process of many reform actions, and we look forward to continue sharing our progress with the county as they are happening."
The public can view, sort, search, and download the data. Many residents have already started to use the dashboard to submit comments and feedback to the county. As of Friday, there were more than 80 entries.
Montgomery County partnered with Effective Law Enforcement for All, Inc. to perform an independent audit of the MCPD. A preliminary report and recommendations were delivered to the county on June 30th. Authorities say they are  reviewing the recommendations and will provide updates soon.
Today, we unveiled a new dashboard so you can view the progress of the Reimagining Public Safety Initiative. We want to keep you informed about how @MontgomeryCoMD is moving forward w/ actionable steps to make our communities safer for all.
Take a look: https://t.co/ZxkL6XnURA. pic.twitter.com/lmZEKV82Fw

— County Exec Marc Elrich (@MontCoExec) July 7, 2021