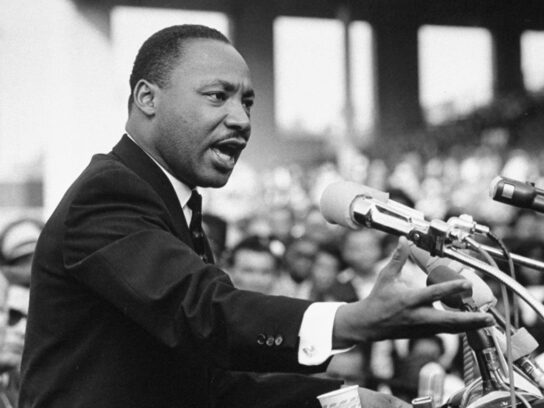 In honor of Dr. Martin Luther King Jr., Montgomery County will host a virtual celebration about voting rights on Jan. 17 at 3:30 p.m., according to a county press release.
County Executive Marc Elrich and County Council President Gabe Albornoz are expected to speak during the event about the importance of voting rights. Freedom Rider Joan Mulholland will also speak during the tribute. The county annually hosts an in-person event to honor the life and legacy of Dr. King, but the event has been postponed until Feb. 18 due to increased COVID-19 cases.
The virtual celebration will be streamed exclusively on County Cable Montgomery (CCM), the County's government cable channel. The program will also be available on CCM's Facebook page.
During the program, residents will also be able to watch "After Selma," a documentary produced by Loki Mulholland featuring interviews with people involved in the fight for the right to vote. The airing of the documentary will be followed by a discussion on the importance of the day of observance led by Jim Stowe, director of the Montgomery County Office of Human Rights. The program will also include a special presentation by the Montgomery County Board of Elections.
Related Posts: