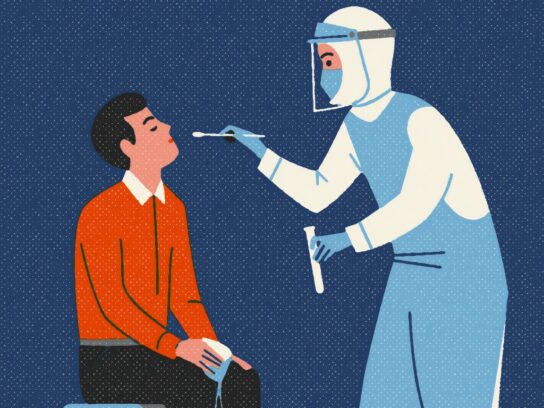 Montgomery County will resume offering COVID-19 testing beginning Thursday, although it will continue not to use AdvaGenix of Rockville as a supplier or to analysis test results. That company was issued a cease and desist directive and order by the Maryland Department of Health last week.
On Aug. 20, the county will hold a walk-in clinic, with no appointment necessary, at the Plum Gar Recreation Center in Germantown from 1 p.m. to 4 p.m.
On Aug. 21, a walk-in clinic will be at White Oak Recreation Center from 9 a.m. to 4 p.m. Check the county's COVID-19 portal for more dates and times. The website is expected to be updated on Friday with a list of possible appointments for next week.
Both County Health Officer Dr. Travis Gayles and County Executive Marc Elrich said that the state made the decision to stop using AdvaGenix and that the county had not seen a report detailing specific problems or infractions.
Gayles did say that an investigation by the Centers for Medicare and Medicaid Services was involved in the state's decision.
The Maryland Department of Health Secretary Robert Neall's order against AdvaGenix pointed too "preliminary findings of certain improper laboratory and COVID-19 testing prcedures that endanger patient health, safety, and welfare." Neall also wrote that there had been a joint federal and state investigation.
Previous Post