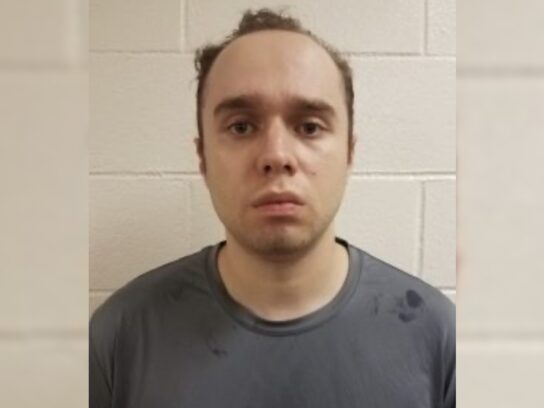 The Maryland Court of Appeals upheld the manslaughter conviction of a Bethesda man Friday in the death of a 21-year-old hired to dig tunnels under his home. 
In September 2017, Daniel Beckwitt hired Askia Khafra to dig tunnels under his home for $150 a day. Beckwitt had been building tunnels and an underground bunker because he "feared a nuclear war with North Korea." Khafra agreed to this job offer in order to repay Beckwitt for an unsuccessful investment in the development of an app. 
Khafra died after a fire erupted in the basement of the home. 
In a 77 page opinion, the highest court in the state upheld the Court of Special Appeals' previous ruling that actions supported the conviction of gross negligence involuntary manslaughter but not depraved heart murder.  
In Jan. 2021, the Maryland Court of Special Appeals said that Beckwitt knowingly put the inexperienced construction worker in dangerous working conditions, court documents read. The electricity to dig the tunnels was provided by "extension cords and power strips with an apparent history of failing." Khafra was also only allowed in the basement of the home and the two communicated through Google apps such as Google Voice and V Chat. 
Before the fire started the afternoon of Sept. 10, Khafra had messaged Beckwitt in the morning saying he smelled smoke. According to the Court of Special Appeals, the messages went unread for more than six hours. Beckwitt later informed him that there had been a "pretty major electrical failure." 
The Court of Special Appeals noted that "at no point in time did [Beckwitt] ask Khafra to leave the basement for precautionary reasons" and that Khafra would not have died if he wasn't working in a dangerous environment.  
However, the Court of Special Appeals also concluded that the evidence provided in the case did not support the conviction of depraved heart murder. 
"In our view, hiring someone to dig tunnels underneath a hoarder's home may demonstrate a reckless disregard for human life, but it is not the type of conduct that is likely, if not certain to cause death, and thus does not rise to the level of opprobrious conduct that depraved heart murder proscribes— conduct that is so extreme in its disregard of human life that it may be deemed willful," the Court of Special Appeals explained. 
Beckwitt then filed an appeal claiming that there was not enough evidence to support a conviction of involuntary manslaughter. 
"We hold that the evidence was sufficient to support Beckwitt's conviction for involuntary manslaughter under both a gross negligence theory and a legal duty theory," said Court of Appeals Judge Shirley Watts. "As such, we, like the Court of Special Appeals, affirm the conviction." 
Beckwitt will be resentenced for this offense and faces up to nine years in prison, the State Attorney's office said.  
"We are pleased that the Maryland Court of Appeals, the highest Court in Maryland, has affirmed the conviction on the critical charge of Involuntary Manslaughter in the case of State v. Daniel Beckwitt," said State's Attorney John McCarthy. "The State will seek the maximum penalty in this case to hold the defendant accountable for his blatant disregard for the life of victim, Askia Khafra."