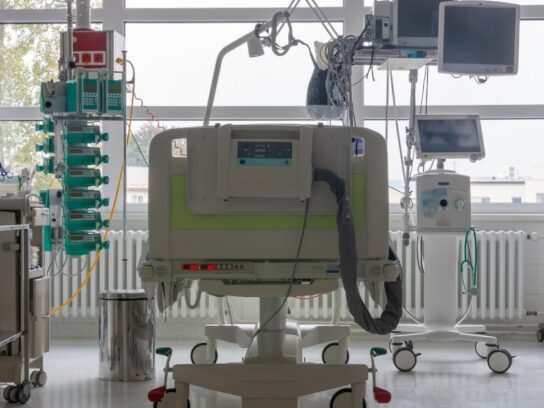 COVID-19 hospitalizations in Montgomery County are decreasing, Public Health Emergency Preparedness Manager Sean O'Donnell said during a county council briefing Monday. 
"We are relieved to see that these numbers are coming down, including now in the ICU," he said. 281 people were hospitalized with COVID-19 as of Sunday. 160 patients occupied acute care beds. About 69 people were hospitalized at an alternate care site in Takoma Park, compared to 73 last week. 50 patients were in the intensive care unit (ICU) as of Sunday, compared to 79 last week.
About one week ago on Jan. 23, 373 people were hospitalized with coronavirus in the county. O'Donnell previously said that while acute care bed usage was declining, ICU usage was still high.
In Montgomery County, hospitalizations continued to rise since mid-November 2021. As of Dec. 7, 130 patients were hospitalized with COVID-19 compared to 66 patients a month prior. Around mid-December, 147 people were hospitalized and as of Dec. 21, 205 people were hospitalized.