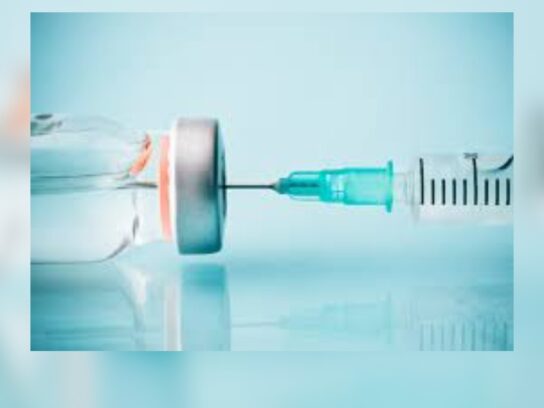 The number of new COVID-19 cases in Montgomery County "continues on a downward trend," said Sean O'Donnell, Health and Human Services Public Health Emergency Preparedness Manager.
On Tuesday morning, he reported there were 233 new cases per 100,000 residents during the previous seven days. The county remains in medium community level status. There currently are 88 people with COVID-19 in county hospitals and another 44 people at the former Adventist Hospital in Takoma Park.
"Mostly our hospitals have held steady or increased slightly," O'Donnell said during a press briefing Tuesday morning.
He noted that both the Food and Drug Administration and the Centers for Disease Control approved vaccinating children between the ages of six months and four years. The county already has received doses of the vaccines that are specifically for the young children. He estimated there are 40,000 residents eligible for the vaccine that is specifically made for the youngest residents.
O'Donnell expects the county clinics to begin administering the vaccine by appointment beginning at the end of this week or the weekend. He urged parents who want to get the vaccine to contact their pediatricians as they are expected to receive more doses than the county. For those wanting to use a county clinic, reservations can be made here. 
Councilmember Sidney Katz announced that he tested positive for COVID-19 Sunday morning but felt well enough to virtually attend Tuesday's council meeting.
"Thankfully, I am fully vaccinated and double boosted against the virus and am only experiencing mild symptoms. I am currently isolating in accordance with CDC guidance and will continue to work remotely," he said in a statement.