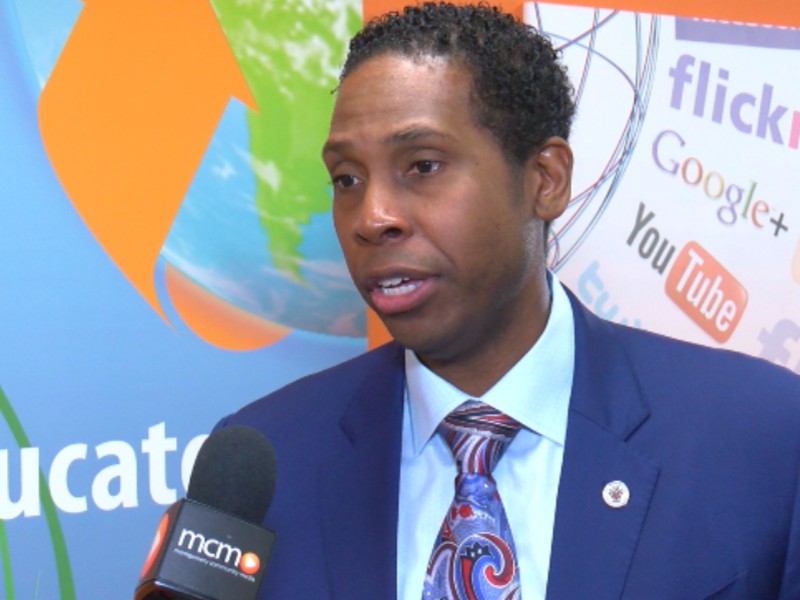 Councilmember Craig Rice was selected by the National Association of Counties (NACo) to be its new vice chair of the Human Services and Education Steering Committee.
Rice, who chairs the council's Education and Culture Committee, was chosen during NACO's July 20 meeting. NACo serves more than 40,000 county elected officials and helps with county policies and advocacy on federal policies.
Rice has been a members of the NACo board of directors since 2019.
In his new position, Rice will focus on issues relating to children, foster care, public assistance and income supports, senior citizens, individuals with disabilities, immigration, social services and education.
"I look forward to serving in this national role that focuses on issues in which I have been invested for years," Rice said in a news release. "I will be relying on my experience chairing education committees at both the county and state levels as well as chairing the early childhood education subcommittee for the Maryland Commission on Innovation and Excellence in Education."
He noted, "There is much work to be done and by working at this level with my counterparts from across this great nation, I am certain that we can generate creative policy solutions to the issues we are facing today."
Rice was elected in 2010 to the council and previously served in the Maryland House of Delegates from 2006 until 2010.