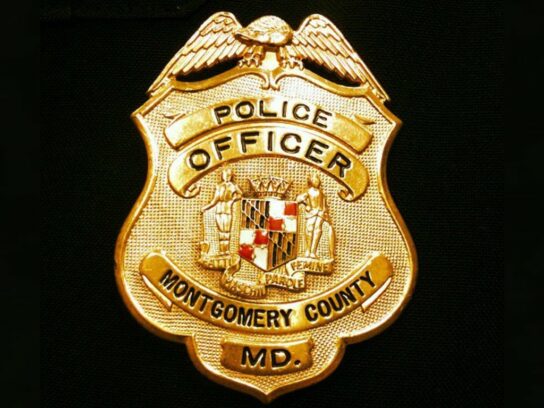 Overall, crime in Montgomery County during 2020 decreased 14%, but the number of homicides, auto thefts, overdoses and fatal accidents increased, according to the recently-released Montgomery County Police Department's 2020 Annual Report on Crime and Safety.
The 37-page report often refers to the pandemic as the reason for the dip in crime. For example, it cites the pandemic as the reason why domestic and individual burglaries decreased. Calls to police also decreased. Calls for service totaled  727,500, approximately 13% fewer than in 2019.
However, homicides increased, with 19 in 2020 and 15 in 2019. "That figure is a continued improvement from the high of 30 in 2015. Our average over 10 years is about 18 per year," Chief Marcus Jones wrote in a message included in the beginning of the report. "Three of the homicides were domestic-related and two homicides were gang affiliated and/or motivated," he stated in his annual message.
Jones also noted, "We can tell with some certainty that the pandemic worsened the affliction of opioids. The number of overdoses increased 37% over 2019."
Gang-related violence decreased by 39% compared with 2019. Gang-related assaults decreased by 25%. According to the report, Mara Salvatrucha, known as MS-13, still rates as the largest gang operating in Montgomery County. Some of the violent crimes were committed by young people in what police call "hybrid/neighborhood gangs." Youth committed 14% of gang-related robberies, 10% of gang-related weapon offenses and 18% of gang-related assaults.
During 2020, 140 nonfatal shootings occurred, an increase from the 99 in 2019 and 93 in 2018.
About one-third of all assaults investigated were domestic or family-related. While total assault offenses decreased by 10%, aggravated assaults increased slightly, by three percent. According to the report, aggravated assaults have jumped 27% during the past 10 years.
Armed carjacking increased 80% over 2019. They occurred most frequently in the Silver Spring area. Auto thefts also spiked, increasing by 29% in 2020. Also, thefts from the vehicles, including car parts, increased by 17%.
"There are many unattended vehicles creating easy targets for opportunistic thieves. Likewise, with the increase of food and supply deliveries to area homes and businesses, delivery vehicles became notable targets, especially when left running or unlocked and unattended during drop-off and pickups," it stated in the report.
Throughout the county, thieves particularly targeted Honda airbags, tools from work trucks and catalytic converters. Fraud incidents rose. Police believe that was due to the number of credit cards stolen during car thefts.
There were 1,300 burglaries in 2020, continuing a downward trend during the past 10 years. Police attributed that to more alarms and security monitoring systems. However, commercial burglaries rose 22%.
Police responded to 39 fatal collisions, resulting in 41 deaths. There were 32 fatal crashes in 2019, and 33 related deaths.
At the end of 2020, MCPD consisted of 1,290 sworn officers and 647 professional staff members. This is below the authorized staff of 1,306 sworn officers and 733 professional staff members. In 2020, 60% of the sworn officers were white males, 14% were white females, 9% were African American males and 7% were Hispanic males.