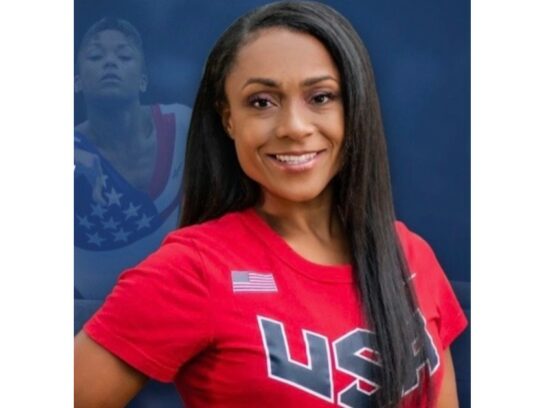 Gold medal-winning gymnast Dominique Dawes was among five inductees into the Maryland State Athletic Hall of Fame Thursday evening at Martin's West in Baltimore.
"Being born and raised in Maryland, it's always been great to know that since I was a kid in the spotlight, Marylanders have always had my back and cheered me on. That always gave me a great sense of pride and consolation," Dawes told MCM. "Life comes full circle sometimes, thus being inducted into the Maryland State Athletic Hall of Fame. The lists of former athletes are filled with legends and I'm honored to be amongst these great names. The best part for me now is that I get to share this honor with my four young kids."
The Class of 2023 for the Maryland State Athletic Hall of Fame:
Dominique Dawes, gymnastics
Harold Solomon, tennis
Jermaine Lewis, football
Adrian Dantley, basketball
Northern Dancer. horse racing
Dawes, a Silver Spring native, owns and operates two gymnastics academies in Montgomery County.
Silver Spring native Solomon won 22 titles in tennis and was a top 5 ranked player in the world in singles and doubles in the 70s.
Former wide receiver Jermaine Lewis from Lanham starred at the University of Maryland and was a member of the 2000 Super Bowl champion Baltimore Ravens.
Basketball Hall of Famer Adrian Dantley, a two-time NBA scoring champ, has lived in Montgomery County for many years. He was a school cross guard for MCPS for several years after retiring.
Northern Dancer won two Triple Crown races, the 1964 Kentucky Derby and the 1964 Preakness Stakes.
Longtime Baltimore sportscaster Scott Garceau received the John E. Steadman Lifetime Achievement Award and former Maryland women's basketball head coach Chris Weller was honored with the Coaches Legacy Award.