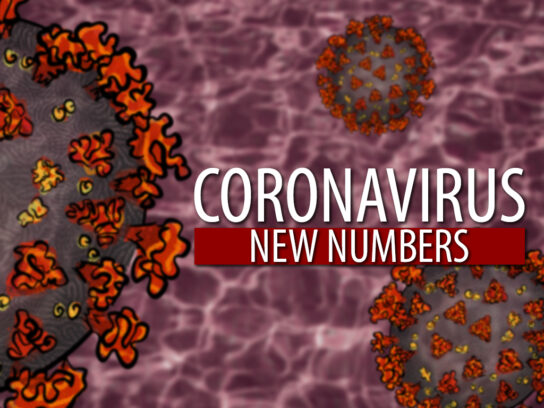 Montgomery County COVID-19 Statistics
The Maryland Department of Health reported 383 new COVID-19 cases in Montgomery County Wednesday morning. This is the third-largest increase in a 24 hour period since the pandemic began in March and the 13th consecutive day the increase in daily cases is more than 200. The county's cumulative case count is 32,005.
The county has a rolling seven-day average of 4.74% for positive COVID-19 tests, which is an increase of 0.1 from Tuesday's average rate of 4.64%. The county's positivity rate is lower than in 18 of Maryland's 24 jurisdictions.

Montgomery County recorded one new coronavirus-related fatality Wednesday, bringing the death toll to 894, the highest in the state.
Montgomery County leads the state in total COVID-19 related fatalities; Prince George's County has 888 fatalities and the most coronavirus cases in the state with 39,790 cases.
Last week, Montgomery County Health Officer Dr. Travis Gayles asked private schools to consider a return to fully-virtual instruction. At the time four schools in the county reported an outbreak of COVID-19 cases in their schools. As of Wednesday, three private schools are experiencing COVID-19 cases:
Bullis School, Potomac: 10 cases
The Heights School, Potomac: 4 cases
Torah School of Greater Washington, Silver Spring: 3 cases
County and state health officials are monitoring the recent surge in COVID-19 cases closely.
Gov. Larry Hogan announced at Monday's coronavirus news conference that he'll be deploying Maryland State Police troopers throughout the counties as "High Visibility Compliance Units." Starting Wednesday, the troopers will work with local authorities to investigate coronavirus restriction violations and work on educating the community about how to prevent super-spreading events.
Tuesday, Montgomery County Health Officer Dr. Travis Gayles announced the county will limit outdoor and indoor gatherings in public places to no more than 10 people. Masks will be required at all times both outdoors and indoors in public facilities. These restrictions are effective at 5 p.m., Tuesday.
The Centers for Disease Control and Prevention (CDC) issued an advisory Thursday strongly recommending that people stay home for Thanksgiving.  The CDC warns "travel may increase your chance of getting and spreading COVID-19. Postponing travel and staying home is the best way to protect yourself and others this year."
Maryland COVID-19 Statistics
Wednesday the state recorded 2,697 new infections since Tuesday. This is the third-larget increase in a 24 hour period since the pandemic began and the 22nd consecutive day the state recorded more than a thousand new cases. The state's cumulative case count is 188,161.
COVID-19 related hospitalizations continue to climb. On Wednesday, the state reported 1,406 patients were hospitalized across the state with the virus, a number not seen since May.
Wednesday the state recorded 38 new deaths, bringing the state death toll to 4,363. The state has not seen this many deaths since June 3 when 45 deaths were reported.
The state reported a rolling seven-day average of 6.52% for positive COVID-19 tests Tuesday. This is a decrease of 0.08 from Tuesday's rate of 6.52%.