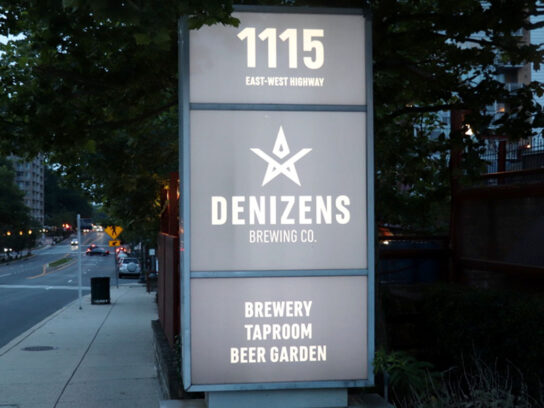 Silver Spring's Denizens Brewing Co. announced a partnership with All Set Restaurant & Bar, and its food truck, Money Muscle BBQ, for providing the venue's food offerings.
Ed Reavis, owner and chef of All Set, and partner Jennifer Meltzer will oversee culinary operations at the Silver Spring brewery, crafting a never-before-tasted menu in collaboration with Denizens' co-owners Emily Bruno and Julie Verratti.
In its early days, the brewery had partnered with local food truck BBQ Bus. Now, with All Set and its companion BBQ truck in tow, residents are eager to pair Denizens' beer with barbecue once again.
The upcoming menu features tasty treats such as Beer Battered Onion Rings and Chicken Tenders, made with Denizens' own lager. Larger fare boasts Maine Lobster, Carolina Pulled Pork, and BBQ Spiced Mushrooms. And if there's any room for dessert, guests can pick between a Nutella Smore, Chocolate Chip Cookies, or Beer Glazed Doughnuts.
The new food menu will make its big debut at Denizens' Riverdale Tap Room on May 9. The Silver Spring Beer Garden location will have to wait just a bit longer with a premiere date set for May 17.
"The partnership will allow the businesses to share space and resources, and grants both the opportunity to focus on their respective strengths," Denizens said in the announcement.