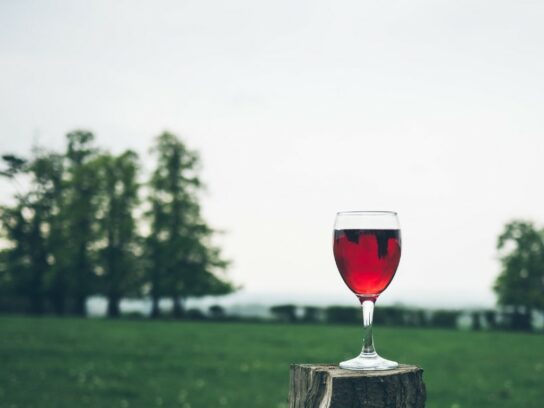 There have been no issues with Montgomery County's initiative allowing alcohol in certain parts of nine parks, according to the county parks director.
"We got quite a bit of public and media attention when we decided to allow alcohol in these areas. I'm very pleased to report despite a lot of concerns, we have had no negative incidents so far related to the allowance of alcohol in these nine spaces," Montgomery Parks Director Mike Riley said at a county council meeting Tuesday. The county Planning Board voted 4-1 to approve the change on Sept. 17; it went into effect Sept. 24.
The directive did not go uncontested. Some testified during September's board meeting about concerns regarding disorderly conduct, drunk driving and increased police presence. Residents offered their opinions on Twitter when the initiative was approved:
NEW: The Montgomery County Planning Board just voted 4-1 to allow alcohol in nine parks.

It goes into effect a week from today (9/24) and ends next May. You can drink from 11 a.m. to "dusk."

Parks staff said there will be increased police presence once this starts. @mymcmedia

— Maryam Shahzad (@maryam_mcm) September 17, 2020
Back in September, Riley defended the alcohol allowance and said he didn't think the "drinking fest" some people are imagining would happen.
"There's a wide variety of opinions here about this idea that people enjoy a beer or a glass of wine with their lunch or their dinner turning into this drinking fest in these locations, and I'm not inclined to believe that that's going to be realized," he said.
The program continues and alcohol is still allowed in designated areas of the following parks: Jesup Blair Local Park,  Acorn Urban Park, Germantown Town Center Urban Park, Norwood Local Park, Olney Manor Recreational Park, Takoma Urban Park, Wall Local Park, Wheaton Local Park and Wheaton Regional Park.
These locations were chosen because they are already part of "Picnic in the Park," a joint initiative between Montgomery Parks, Visit Montgomery and MoCo Eats that began Aug. 7. The effort is meant to throw a lifeline to local restaurants suffering due to COVID-19 and the intention behind allowing alcohol is to accelerate that program. Residents can go to these parks, find a QR code sign, scan it and see all available restaurants that will deliver right to the park. Each park has a delivery zone and physically distanced picnic areas.
Residents can drink from 11 a.m. to dusk.