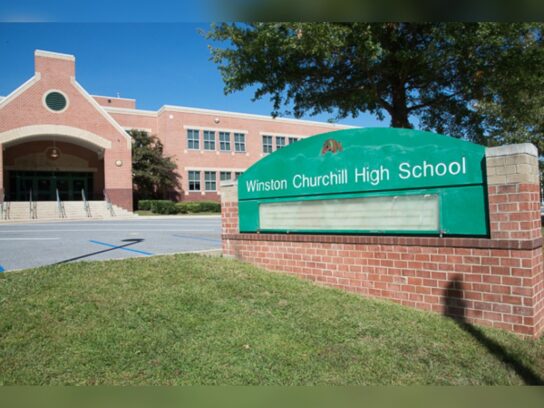 When the Churchill High School boys basketball team was up seven points with two minutes left in their home game against Blake High School Monday evening, a fight broke out between two players. This altercation reached the spectators who were forced to leave the game.
According to Chris Cram, Montgomery County Public Schools' Director of Communications (MCPS), disciplinary measures were taken against the players, but he would not reveal what measures were being taken to protect the students' confidentiality. Cram told MyMCM that he did not have any information regarding any discipline for the schools' coaches.
BRAWL BREAKS OUT DURING CHURCHILL vs. BLAKE BASKETBALL GAME— ~8:45pm, the game was called off immediately after the fight. Police intervened but it appears no arrests were made. pic.twitter.com/eYJ4nkEGfJ

— MoCo PG News (@MoCoPGNews) February 1, 2022
The fight started with two students, but the crowd quickly became involved as spectators tried to break up the two offenders.
Principals from each school sent out letters to their students saying they were disappointed in the students' behavior and that both schools are working closely with each other to investigate what happened that led to the fight.
"We are dismayed and disappointed by the behaviors displayed in this incident which do not represent the R.A.I.S.E. Core Values of MCPS Athletics, nor the values and expectations of Winston Churchill High School and our Churchill Athletics program," CHS principal John Taylor wrote. The game took place at Churchill High School in Potomac.
Cram said that both schools will look at videos, ask people involved in the scuffle what happened and ensure proper action is taken towards the people who started the fight.