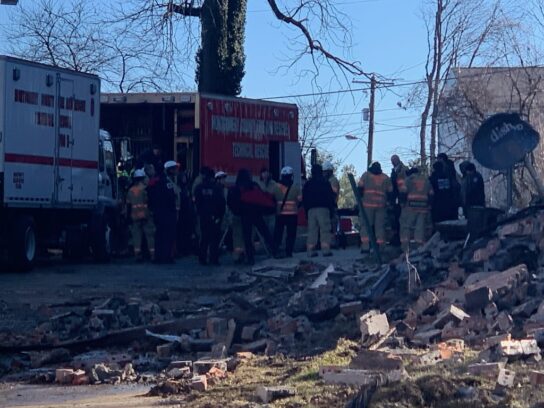 Montgomery County agencies and nonprofit relief organizations collected more than $700,000 to aid the families affected by the March 3 explosion and fire at the Friendly Garden Apartments in Silver Spring.
Nearly $500,000 of that total has been distributed to the families to cover costs and damages they incurred. Some of the money not yet distributed will go to help families who are uninsured to help with their medical expenses.
The dedicated relief fund is managed by MHP. The fund will close at the end of this month.
MHP also collected $107,408 in donations to assist those affected by the fire at Flower Branch Apartments earlier this year.
MHP is honored to assist families impacted by the Friendly Garden apartment fire by managing the relief fund. We wish to share that the fund will be closing. If you still want to donate, click here https://t.co/wckMZCScci by the end of the May. #silverspringmd #nonprofit pic.twitter.com/aCpo7VlDOO

— Montgomery Housing Partnership (@MHPartners) May 18, 2022