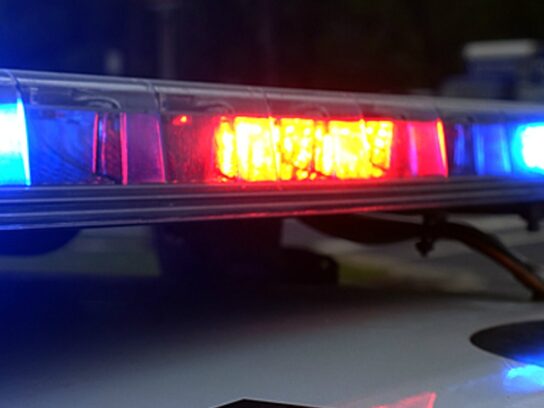 A Washington, D.C. man was arrested in connection with multiple carjackings and shootings in Montgomery County and D.C.  He is being held without bond and charged with carjacking, attempted second-degree murder, use of a firearm in the commission of a crime, felony possession of a gun, and home invasion.
Monteray Horn, 43, had recently been released from a federal prison after serving 17-years for sexual assault of a child.
Horn boarded a Metro train in Anacostia armed with a handgun, according to Montgomery County Police. Horn shot an adult male. The bullet went through the victim's clothing but did not strike the victim, police said.
When the train stopped, Horn got out and then carjacked a vehicle at gunpoint in Washington, D.C.  He then boarded another Metro train and went to Wheaton, where at 11:06 a.m., he attempted to carjack the owner of an Audi parked at the Westfield Wheaton Mall.
According to police, Horn pointed the gun at an adult female with two young children and demanded her keys. The woman was able to get her children out of the car and ran away. Although Horn had her key, he was not able to start the car, according to police.
He abandoned the woman's car, and police believe he tried to carjack another car that was a red Honda, but the driver was able to get away.
Horn then tried to carjack a BMW in the parking lot, but the driver sped away. Police said Horn fired into the BMW, shooting out a window. The female driver was uninjured.
Horn then went for a Hyundai Tucson and tried to open the door. The adult female drove away, police said.
He then is believed to have run across the parking lot, where he tried to carjack a fifth vehicle on Ring Road. Horn is said to have fired at the adult female, shooting her in the face. He was unable to steal her Honda Civic, and he ran away, police said.
The woman was transported to a hospital, where she underwent surgery and is listed in serious, but stable condition.
Officers from the 4th District tracked Horn to a residential area in the 2900 block of Faulkner Place. There, Horn attempted to force his way into a house by smashing a window with the butt of his gun.
He was taken into custody without incident at 11:15 a.m. A .40 caliber handgun was located at the scene, police said.
Police want the driver of the second attempted carjacking or any other witnesses to contact the Major Crimes Division at 240-773-5070.
Video shows suspect Monteray Horn try to get in a home, then throw what police say was his gun before surrendering in MoCo Saturday. Police say he'd gone on a 4 hour crime spree & had just shot a woman & tried to carjack 5 people at Wheaton Mall. (Courtesy La Rusch Family) pic.twitter.com/VYA3Qvkxys

— Tom Roussey (@tomroussey7news) March 14, 2023
Shooting Suspect in Custody Following Carjacking at Wheaton Mall