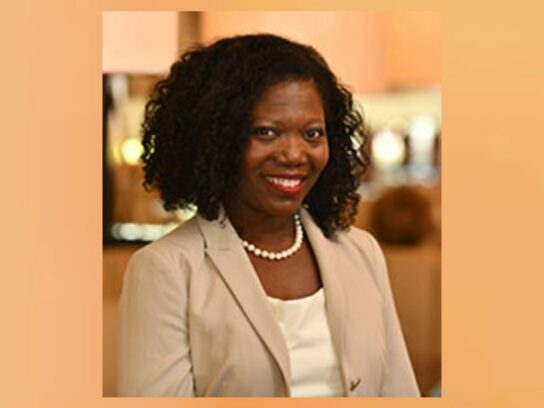 On Thursday, the Montgomery County Public Schools (MCPS) school board unanimously approved Dr. Monifa McKnight, Deputy Superintendent, to become acting superintendent this summer.
McKnight is the first Black woman to be named MCPS Superintendent for any amount of time, Spokesperson Gboyinde Onijala told MyMCM.
Her new role is effective June 1, when current Superintendent Dr. Jack Smith retires. In a January letter to MCPS staff members, Smith explained that he's leaving for family reasons. His toddler-aged grandson had open-heart surgery in May 2019, and his wife has since relocated to Maine to support their daughter and son-in-law. Smith said he "can no longer tolerate living most of the time separately," and he plans to join his wife in Maine. He is currently one year into his second term.
McKnight was named deputy superintendent in July 2019. She has also served as the MCPS Director for Secondary Leadership Development Programs and was Chief School Management and Instructional Leadership Officer for Howard County Public Schools (HCPS). She will serve as acting superintendent from June 1 to June 30 and then interim superintendent from July 1 to June 30, 2022, while the board conducts a national search for the next superintendent. According to a board statement, the appointment still has to be approved by the state superintendent and so McKnight's position will be confirmed at a later meeting.
"I am absolutely honored and humbled that the board has chosen me to lead during such a critical time in the school system," McKnight said during Thursday's meeting. "This past year we have all faced something together that I don't think we ever could've planned for."
The MCPS school board unanimously appointed Deputy Superintendent Dr. Monifa McKnight to acting/interim superintendent effective June when Dr. Jack Smith retires. She'll stay in the position for about a year until June 30, 2022. @mymcmedia

— Maryam Shahzad (@maryam_mcm) March 11, 2021
"I'll say that MCPS and our commitment to providing equity in a meaningful way to our students has been a point of pride for me always and continues to be. And as we look forward to the spring, the summer and the fall, I must say I'm looking forward to continuing to work and lead the staff and looking at ways we can continue to innovate…" McKnight said.
"We definitely hate to see you leave," Board Member Shebra Evans said, "but glad that we can have some continuity with Dr. McKnight. She's been here doing the work, working very hard."
During the meeting, Smith said although there are "many unknowns" about this fall, MCPS has to start planning from a certain perspective. He said MCPS believes "it makes sense to start from the perspective of planning for a much more regular school year next year."
"We are planning— given the improving public health conditions, the access to vaccinations, the evolving guidance around what we can do in person— we are planning to have a much more typical school year begin in the fall of 2021," Smith said.
"And so all of the efforts are toward that. And of course that's in the context of everything that is shifting as we're having this meeting. Today and everyday we see new and different changes."
On March 1, MCPS students in specific career technology education (CTE) and specific special education programs began phasing back into school buildings. On Monday, March 15, the broader student phase-in begins.
Superintendent Dr. Jack Smith says there are many unknowns about the fall, but MCPS' planning has "to start from a certain perspective."

"We think it makes sense to start from the perspective of planning for a much more regular school year next year." @mymcmedia

— Maryam Shahzad (@maryam_mcm) March 11, 2021