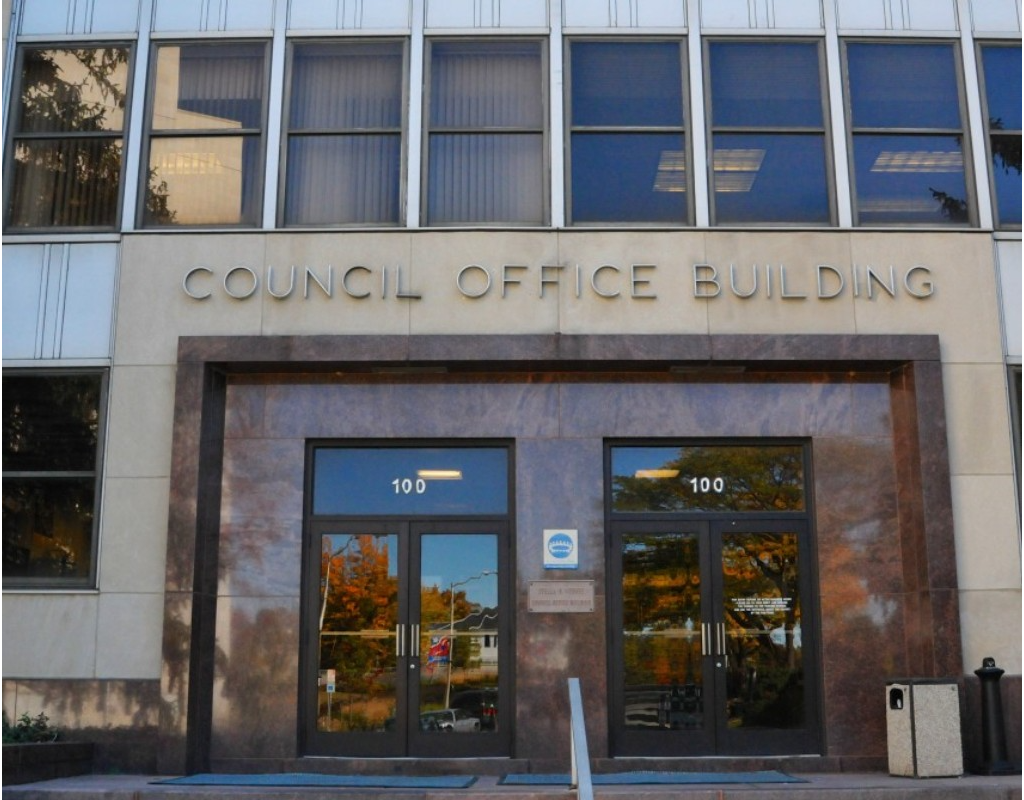 El Condado Busca Medidas para Apoyar a los Menores que Llegan de la Frontera Mexicana
Los concejales de dos comités favorecieron la asignación de cerca de $5 millones de dólares para fortalecer el apoyo del condado de Montgomery con el propósito de que los niños que cruzan la frontera se adapten y asistan a la escuela.
Entre enero y mayo, 473 jóvenes vinieron a vivir con familiares o allegados en el condado de Montgomery, según el personal del condado, MCPS y varias organizaciones sin fines de lucro. La mayoría de los que se reubican en el condado de Montgomery son de Guatemala. Los miembros del personal creen que ese número seguirá aumentando en los próximos meses.
Según Diego Uriburu, director ejecutivo de Identity, "Vienen aquí sin nada. Vienen aquí embarazadas. Vienen aquí enfermos. Vienen aquí sin un centavo en el bolsillo". Si no reciben apoyo, serán reclutados para unirse a pandillas o serán víctimas de violencia, señaló.
Celia Rivas, de Catholic Charities, dijo que muchos de los jóvenes inmigrantes han sido abandonados por uno de sus padres, han experimentado violencia con armas de fuego y pandillas y han sido inducidos al abuso de drogas.
Gran parte de la discusión giró en torno a la mejor manera de allanar el camino para que estos jóvenes construyan una nueva vida aquí. Continuará la discusión con el condado y las Escuelas Públicas del Condado de Montgomery después del receso de agosto del concejo.
#HappeningNow-Joint HHS & E&C Committee meeting on national, regional & local issues regarding the arrival of migrant children who have come to live with approved sponsors through the Office of Refugee Resettlement. Read: https://t.co/DrzT6xdqQW
Watch: https://t.co/mjaKaYj7ku pic.twitter.com/7mVGNdftIM

— Montgomery Council (@MoCoCouncilMD) July 22, 2021
El concejal Gabe Albornoz, quien visitó recientemente la frontera, enfatizó que los nuevos residentes necesitarán mucho apoyo. Lo que vio en un campamento en México, a solo dos cuadras de Texas, fue impactante, dijo. "Estaban en completa desesperación, viviendo en tiendas de campaña". Albornoz agregó: "Entiendes por qué las familias toman esta decisión, por qué arriesgan todo, y digo todo, para cruzar la frontera".
El director del Departamento de Salud y Servicios Humanos del condado, Raymond Crowel, estuvo de acuerdo y señaló que las personas que vienen a los Estados Unidos han experimentado cosas horribles, tanto en su país de origen como mientras esperaban en la frontera. "Tenemos mucho trabajo por hacer para ayudarlos a sanar", dijo.
Si bien los funcionarios del condado de Montgomery no tienen ningún papel en la crisis migratoria nacional, pueden ayudar a quienes viven en el condado, dijo el concejal Craig Rice. "Hagamos nuestra parte".
La concejal Nancy Navarro pidió a los funcionarios que no solo ayuden individualmente a los recién llegados, sino que también establezcan apoyos estructurales duraderos. "¿Cómo no entiendes que esta es la obra de Dios que tenemos que hacer aquí?" dijo.
La Jefe de Servicios para Niños, Jóvenes y Familias del DHHS, JoAnn Barnes, señaló que el condado necesita fortalecer la coordinación entre agencias, mejorar los sistemas de apoyo y fortalecer la educación y los servicios escolares. Como parte de esta estrategia, los miembros del comité discutieron la creación de dos nuevos puestos: un coordinador recién llegado que trabajaría en el DHHS y un consejero de transición para los recién llegados que trabajarían para MCPS.
También acordaron asignar alrededor de $300,000 para cubrir cuatro nuevos puestos con Street Outreach Network y alquilar dos camionetas.
A pesar de los cientos de jóvenes que se reubican en el condado de Montgomery, solo 64 estudiantes internacionales se inscribieron para asistir a MCPS. Los planes incluyen llegar a estas familias para ayudarlas a inscribirse, dijeron las autoridades.
Hay mucho que hacer, dijo Rice. "Este es solo el punto de partida. Tendremos que desarrollar nuestra red de recursos".
NOTA PREVIA
Albornoz: Más de 3,000 Menores no Acompañados Llegarán al Condado de Montgomery