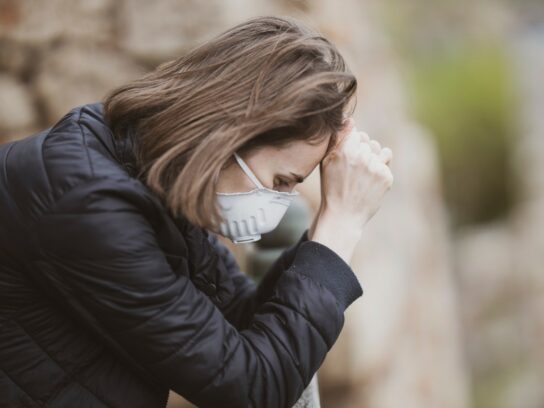 El Condado de Montgomery organizará una conversación de manera virtual con enfoque en la prevención del suicidio y la salud mental, el miércoles 10 de marzo de  6:00 p.m. a 7:30 pm.
La sesión es parte de Wellness Community Events: Healing and Holding On—One Conversation at a Time for the Community, una serie de charlas creadas por el condado como una iniciativa para abordar los problemas de salud mental y bienestar que afectan a la comunidad en medio de la pandemia de COVID-19. La conversación del miércoles será presentada por Tammi Ginsberg y David O'Leary de la Fundación Americana para la Prevención del Suicidio (AFSP, por sus siglas en inglés).
Ginsberg, Presidenta de la junta directiva de la AFSP Capítulo de Maryland, es una consejera profesional con licencia en el condado y sobreviviente de pérdidas por suicidio.
O'Leary es miembro de la Junta del AFSP Capítulo de Massachusetts y miembro del Concejo de Liderazgo, también es un sobreviviente de una pérdida por suicidio y ha sido una voz para la prevención del suicidio durante más de 20 años.
Los dos compartirán sus experiencias personales con la pérdida por suicidio y la enfermedad mental, al igual que brindar información de cómo comunicarse con una persona que atraviesa una posible crisis mental.
La reunión virtual es gratuita y no es necesario registrarse. Aquellos que deseen unirse a la conversación pueden encontrar la sesión en Teams Live, verla en el canal de cable del condado o en la página de Facebook del condado.