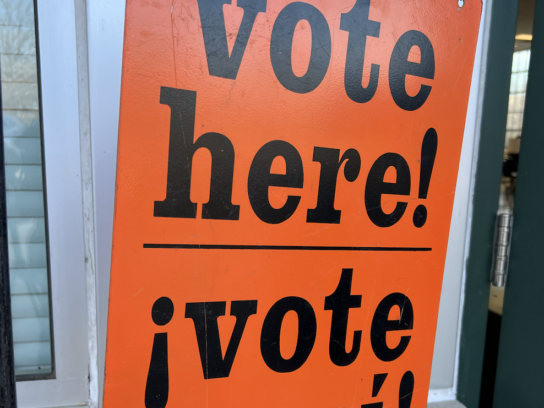 Twenty two days after the Nov. 8 general election, the Montgomery County Board of Elections certified the results.
Although the results of area races were known within a few days of the Nov. 8 election, the board still had to count all 345,000 ballots it received.
There were 158,000 ballots cast on election day, 119,000 mail-in ballots sent in, 55,000 votes cast during early voting and 13,000 provisional ballots cast.
Voters here used mail-in ballots more than in any other county in the state, outpacing Baltimore County by almost 40,000. More than half the mail-in ballots filled out by Montgomery County residents were delivered through the drop box system.
Fifty thousand ballots were counted before the actual election day.
About 100 people counted ballots on most days since the election.
While many residents questioned why it took so long to finish counting ballots, members of the Board of Elections praised their staff and election judges and workers for their efforts and hard work and appeared pleased during their certification meeting.
The recent election did not take the longest to be certified. According to Board of Elections Member David Naimon, the 2016 election was not certified until Dec. 7. The 2018 election was certified on Nov. 26.
According to the certified results:
Democrat Marc Elrich was reelected as county executive, receiving 75.11% of the vote to Republican Reardon Sullivan's 24.27% Elrich received 251,899 votes, which is about 7,000 votes fewer than he got in 2018. However, total turnout was less in 2022 than it was in 2018.
County Council:
The four top vote getters for the At Large positions are Evan Glass, Laurie-Anne Sayles, Gabe Albornoz and Will Jawando.
Andrew Friedson will continue representing District 1. Marilyn Balcombe will represent District 2. Sidney Katz was reelected in District 3. Kate Stewart won in District 4. Kristin Mink won in District 5. Natali Fani Gonzalez won in District 6. Dawn Luedtke won in District 7.
Board of Education:
Karla Silvestre was reelected to the at large position. Grace Rivera Oven won in District 1. Julie Yang defeated incumbent Scott Joftus in District 3. Board President Brenda Wolff was reelected in one of the closest county races. She received 53.42% of the vote to Valerie Coll's 46.81%.
In the governor's race, Montgomery County overwhelmingly supported Democrat Wes Moore over Republican Dan Cox. Moore received 78.36% to Cox's 18.79%.
Click here for all the results. 
🗽 Certification of the 2022 Gubernatorial General Election by @777Vote Board. 🗳 Certificación de las Elecciones Generales de 2022 por la Junta Directiva de la Junta Electoral del Condado de Montgomery.
💻 Livestream/Transmisión en vivo:https://t.co/ZV7NNd4gg4 🇺🇸 pic.twitter.com/6VM1YUMQ0u

— MontgomeryMDVotes (@777Vote) November 30, 2022
---
🚨 Refresh! Unofficial 2022 Gubernatorial General Election results for Montgomery County after (FINAL) 11/26/22 canvass!
💻 https://t.co/K3pbrTH6Uj
ℹ️ Canvass info & livestream:https://t.co/TdxFwHM7cE 🇺🇸#YourVoiceYourVote2022#WeMadeIt2022 #NowComesTheAudit pic.twitter.com/kw7YedhxCS

— MontgomeryMDVotes (@777Vote) November 27, 2022
---
---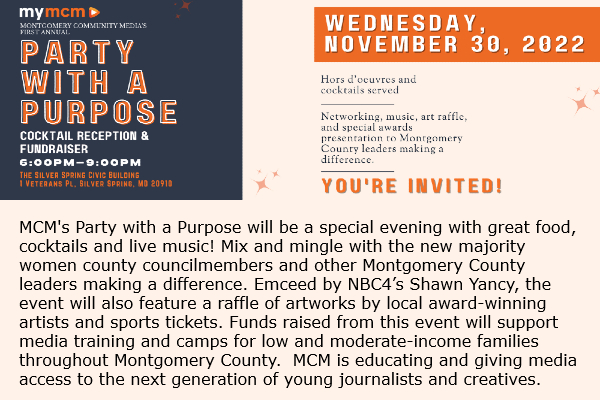 ---