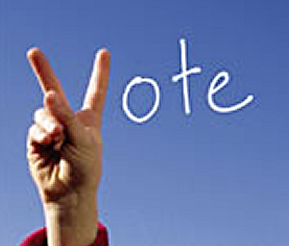 Election Results
Up-to-the moment election results for the November 6 General Election will be available on the Montgomery County home page.
Early Voting returns will be tabulated on Election Day and will be available as soon after 8:00 p.m. as possible. Returns from Election Day polling places will be available beginning at 9:20 p.m. on November 6 and will be updated every 20 minutes. Citizens who do not have internet access are invited to visit the Board of Elections, 18753 N. Frederick Avenue, Suite 210, Gaithersburg, where election results will be displayed in the lower level training room as the votes are counted.
Results may be found at www.777vote.org or at www.montgomerycountymd.gov/elections where an election-related logo will provide a link directly to the Board of Elections return page, as well as links to the Prince George's County, state, and national election returns. The direct link to the Board of Elections returns page is www.777vote.org/electionresults/elec_results.html.
The Board of Elections home page, www.777vote.org or www.montgomerycountymd.gov/elections, has a list of all candidates and questions on the Montgomery County ballot and links to polling places, absentee voting information, and district maps, as well as a link to the Maryland State Board of Elections for a listing of candidates for other state and federal offices.
For more information on the Board of Elections web site, contact Marjorie Roher at
240-777-8525, or via e-mail at margie.roher@montgomerycountymd.gov.