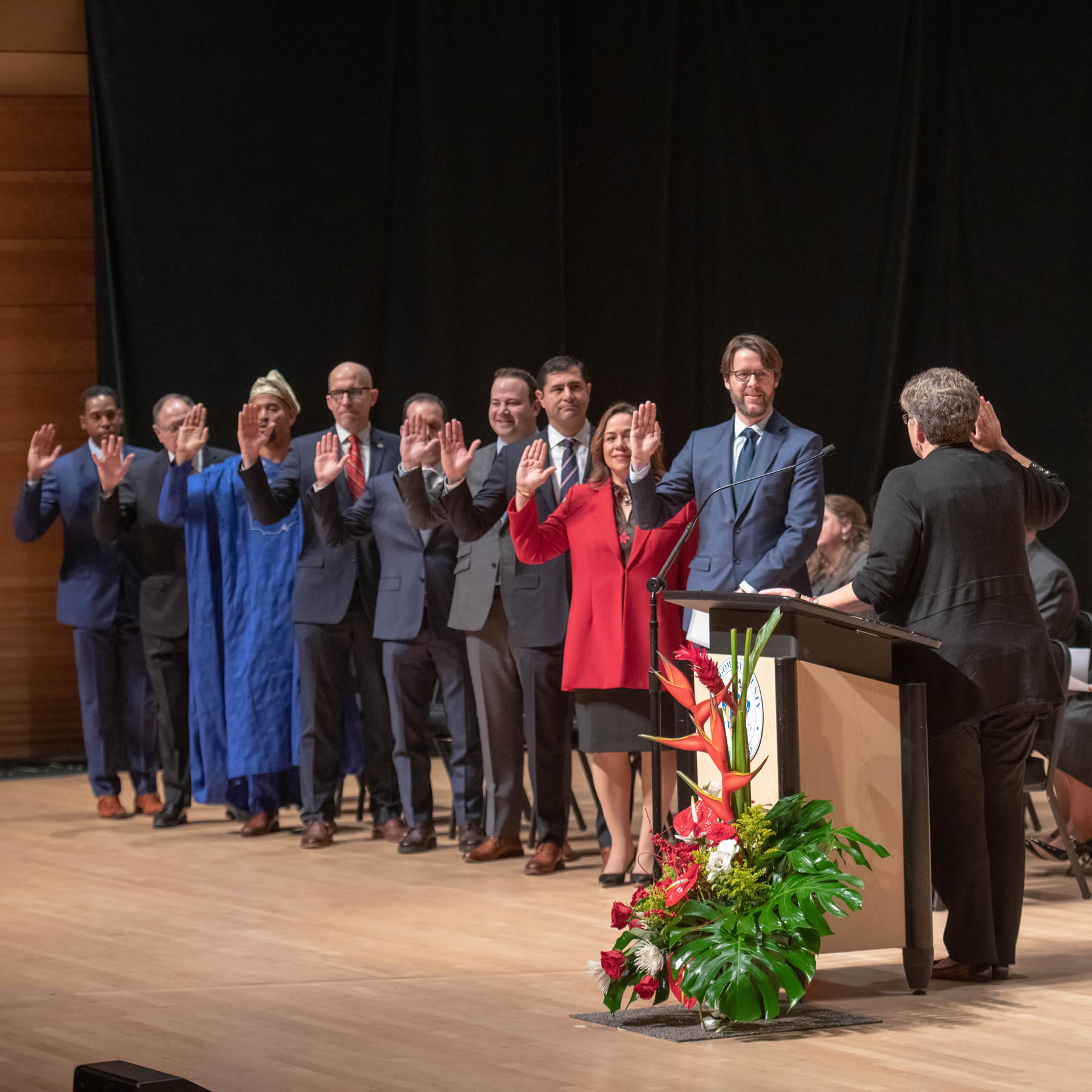 Elrich, Council Take Oaths of Office
Marc Elrich pledged not to raise taxes, improve early childhood education and told Gov. Larry Hogan he opposed widening the Capital Beltway in his remarks Monday morning shortly after being sworn in as the county's seventh county executive.
Elrich and the nine County Council members took the oaths of office Monday morning inside the Music Center at Strathmore.
"Note to governor: No Beltway widening," Elrich said before a near-capacity crowd at Strathmore.
He also said his bus rapid transit plan — which he has been advocating for 10 years — would be an "engine of economic development." He said he would work with the Montgomery County Council.
In his speech, Elrich paid tribute to his predecessor, Ike Leggett.
"I want you to miss Ike, but not the work he's done," Elrich said. He pledged to continue Leggett's work.
Elrich took the oath with his three grandchildren. The jazz band from his alma mater, Einstein High School in Kensington, played throughout the event.
We also talked to Nancy Navarro, who is expected to be chosen president of the County Council on Tuesday.
New Councilmember Will Jawando was wearing an agbada for the ceremony. He describes that, as well as his thoughts of the new council term:
Elrich has appointed state Sen. Richard Madaleno of Kensington to be his budget secretary. We talked with Madaleno about the upcoming budget: