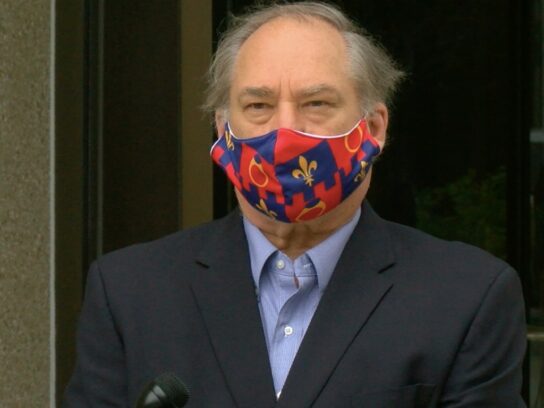 County Executive Marc Elrich released a statement Friday, updating residents on his plan to maintain stay-at-home orders while also addressing the death of George Floyd.
"For now, we are maintaining the stay-at-home order," Elrich said in the statement Friday afternoon.
The statement comes amid the Phase II reopening of several Maryland counties 5 p.m. Friday and the emergence of protests condemning racial inequality nationwide.
"We are evaluating Governor Hogan's new Executive Order and are in the process of determining if any of his Phase II provisions will work with our Phase I policies and guidelines," Elrich said. "Following guidelines from the CDC and other public health experts, each phase should have about 14 days of improvement before moving to the next phase. "
📣 What's open and what's not in Montgomery County: https://t.co/ZqPCaLIDXB. pic.twitter.com/FBEfPQgvzn

— Montgomery County MD (@MontgomeryCoMD) June 5, 2020
The county is following recommendations from public health experts, who suggest a 14 day improvement in COVID-19 cases before proceeding to further reopening stages, Elrich said. Montgomery County is working to increase contact tracing and testing, although it has the second-highest number of cases statewide, he added.
In his statement, Elrich also condemned the killing of George Floyd, while calling attention to the deaths of Montgomery County residents Robert White and Finan Berhe. Both men were allegedly shot and killed by police officers.
"While we are not responsible for all the wrongs that have happened, we must find ways to help," Elrich said. "Our tools are limited at the County level, but we will use them. We will engage the community to address policing issues and other issues like housing, economic opportunity and health – including mental health."