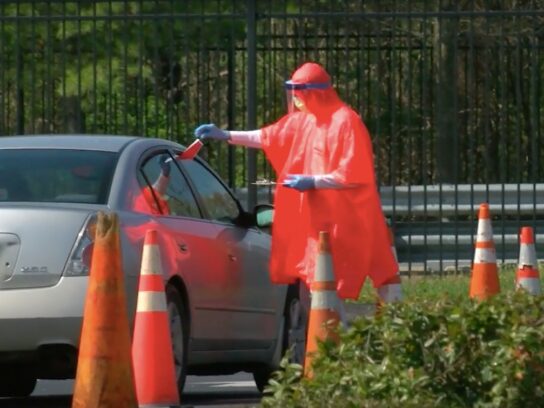 During his weekly virtual media briefing on Wednesday, Montgomery County Executive Marc Elrich addressed continued COVID-19 testing efforts.
"We continue to increase our testing…our target is to test as many people as we can possibly test", Elrich said.
The County Executive says although more than 145,000 residents have been tested, local officials are looking into what can be done to expand more testing in all communities throughout the county- especially those with a high minority population.
Montgomery County Health Officer Dr. Travis Gayles – who joined Elrich during the virtual briefing – said the testing positivity rate continues to decrease as testing access options expand for residents. Moving forward into Phase 3 of re-opening depends on a decrease in case numbers, according to Elrich.
In the video below, Elrich and Dr. Gayles explain where county testing efforts and results currently stand:
Click here to watch the entire virtual media briefing.