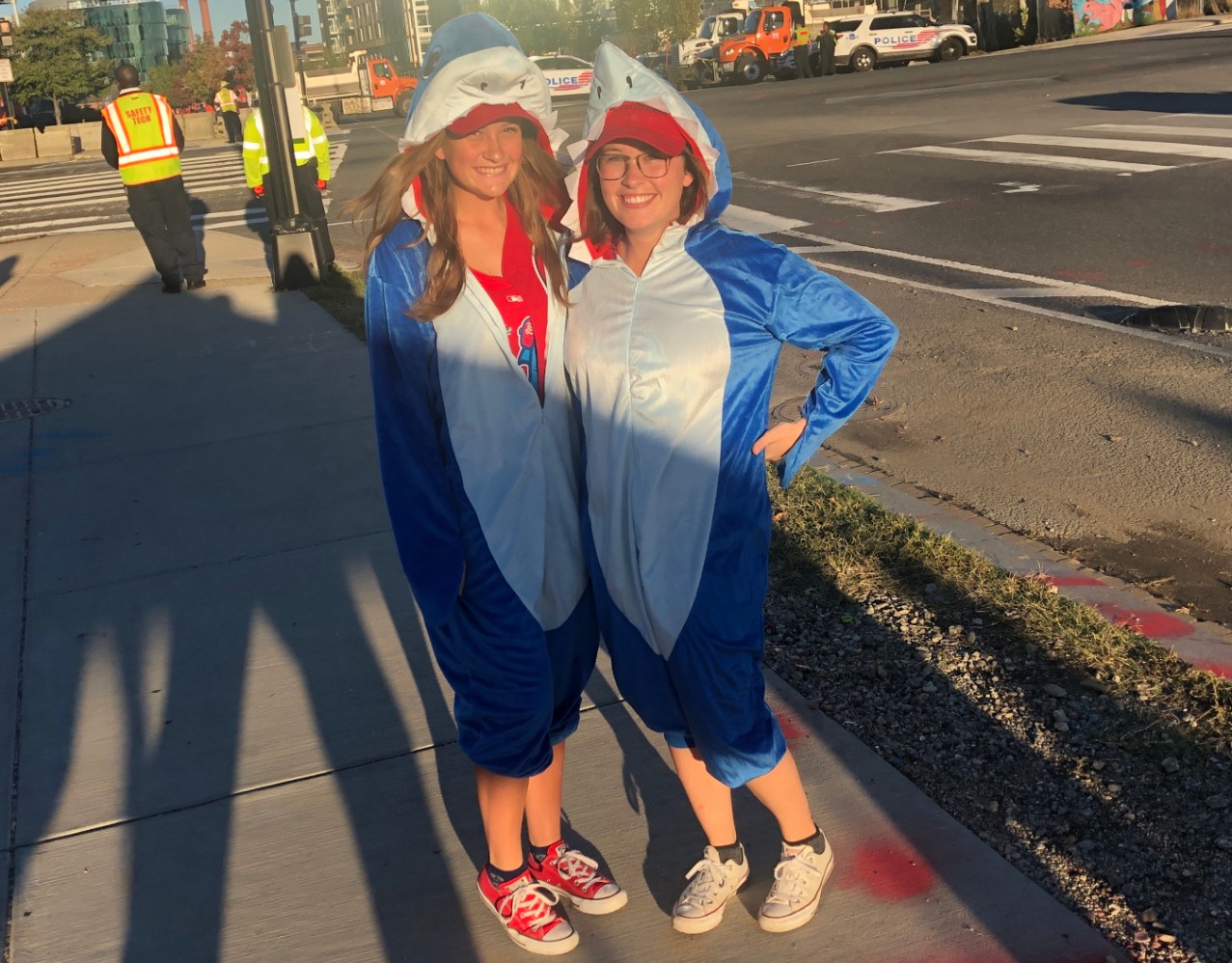 End of the Baby Shark Era: Nats' Parra Leaves for Japan
Gerardo Parra, the man responsible for the Baby Shark phenomenon that became synonymous with the Washington Nationals' run to a World Series title will not be back for the 2020 season. The 32-year-old outfielder signed a deal with Yomiuri Giants in Japan's Nippon professional baseball league this week.
Parra was signed by the Nats in May. While going through prolonged batting woes, he decided to change his "walk up" song to the theme from the children's show Baby Shark – a show his young daughter watched. That change coincided with Parra snapping out of his slump and the Nats turning their fortunes around from a terrible 19-31 start to being crowned World Series champions.
Though he was only a member of the Nationals for six months, Parra leaves behind a memorable legacy as a valuable bench player, a great clubhouse presence but mostly as "the Baby Shark guy."
Gerardo Parra has signed with the Yomiuri Giants of Japan's Nippon Professional Baseball.

Fair winds and following seas, Baby Shark. ❤️ pic.twitter.com/ieZ02w7J4S

— Nationals on MASN (@masnNationals) November 20, 2019
ICYMI: Gerardo Parra has signed with Japan's Giantshttps://t.co/3BFIWqVGWK

— Thank you, Parra 🦈 (@NBCSNationals) November 20, 2019
Gerardo Parra signs in Japan, ending "Baby Shark" era at Nationals Park https://t.co/XOMdfj7lF4

— The Washington Post (@washingtonpost) November 20, 2019
Good luck Gerardo Parra, Thank you for this #WorldSeries🐬 pic.twitter.com/dWyxJO4VzS

— Josh Lukin (@coffeeon3rd) November 20, 2019
Nationals outfielder Gerardo Parra leaving D.C. for Japan. He became a fan favorite at NatsPark this year for his "Baby Shark" walkup song. https://t.co/8swzIHefCx

— NBCWashington (@nbcwashington) November 20, 2019
I asked #Nats Twitter to recall their favorite Gerardo Parra memories. As usual, Twitter did not disappoint. Baby Shark's presence in Nats Park will be felt forever.https://t.co/z1fBYdsdyW

— Caroline Brandt (@caroline__cb) November 20, 2019
My favorite Gerardo Parra memory is the first time my son heard Baby Shark play at the stadium. It was what he needed to get him interested in watching the games. Now he asks everyday when his favorite @Nationals are going to play again #BabySharkForever pic.twitter.com/7OCwNmfyft

— Brittany Mc (@cntrybritt20) November 20, 2019