La exhibición de luces "Garden of Lights" regresa a Brookside Gardens para su vigésimo cuarto año, el 18 de noviembre. El recorrido de luces navideñas presenta un millón y medio de luces LED de colores en formas de flores, animales y otros elementos naturales, hecho a mano.
Los peatones y ciclistas pueden ingresar a la exhibición de luces, en la puerta para peatones en 1800 Glenallan Ave. o a través de un camino de media milla que comienza en 2000 Shorefield Road cerca del Wheaton Regional Park Adventure Playground. Este es el primer año que se ofrece esta opción.
Plan ahead for the holiday season. Tickets are now on sale for Brookside Gardens' Garden of Lights!

The winter light show runs nightly 5:30 pm to 9:30 pm November 18, 2022, through January 1, 2023.

Purchase tickets: https://t.co/geL7yxYn2g. pic.twitter.com/TSjukE060f

— Montgomery Parks (@MontgomeryParks) October 11, 2022
Garden of Lights está abierto todas las noches desde el viernes 18 de noviembre hasta el domingo 1 de enero de 2023. El horario es de 5:30 a 9:30 p. m. diariamente. Garden of Lights estará cerrado del 21 al 24 de noviembre y del 24 al 25 de diciembre.
Los boletos están disponibles para comprar por adelantado solo en Eventbrite.com y saldrán a la venta el 11 de octubre. Los boletos para el mismo día deben comprarse antes de las 4 p.m. No se venderán entradas en las puertas. Todas las ventas de boletos no son reembolsables.
Las selecciones de alimentos y bebidas ligeras están disponibles para su compra en el Centro de Visitantes.
Brookside Gardens está ubicado en 1800 Glenallan Avenue en Wheaton. Para obtener más información, visite: Garden of Lights.
Aquí hay un vistazo rápido a algunas de las escenas en Garden of Lights:
Fotos de exhibiciones anteriores del Jardín de las Luces | Parques de Montgomery: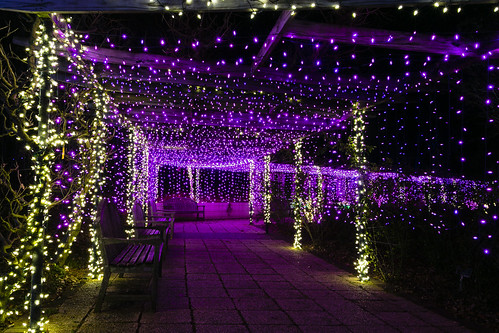 ——————————-