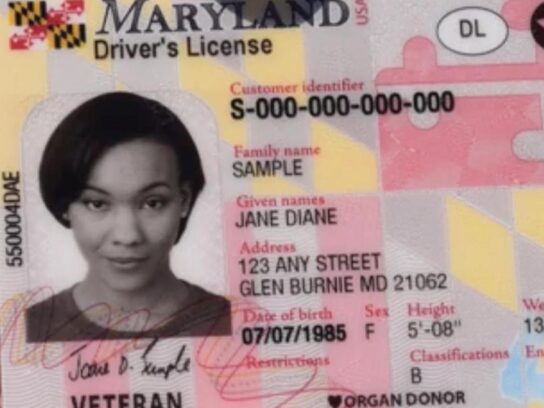 The executive order protecting Maryland drivers' licenses during the COVID-19 pandemic state of emergency will soon expire.

Aug. 15 is the current renewal deadline before a retest is required for licenses expired for more than a year.
Drivers with licenses that expired on Aug. 16, 2020 and later must retake the driving test and the written test if this deadline is not met, according to the MVA. 
This renewal date includes non-commercial driver's licenses, commercial driver's licenses, learner's permits and identification cards.
The deadline for meeting Real ID federal license requirements has been bumped forward to May 3, 2023. Requirements for the Real ID are proof of age and identity, proof of social security and proof of Maryland residency. Check the MVA website for all the paperwork required.

MVA appointments for license renewals and other services can be made on their website.
Reminder: If your driver's license expired during the State of Emergency, your new renewal date is 8/15/2021. After this date, customers whose licenses have been expired for 12 months or more will be required to retake the driving test. Appointments: https://t.co/OdQxkRLUbt. pic.twitter.com/2wZ89mCOit

— MD_MVA (@MD_MVA) August 2, 2021