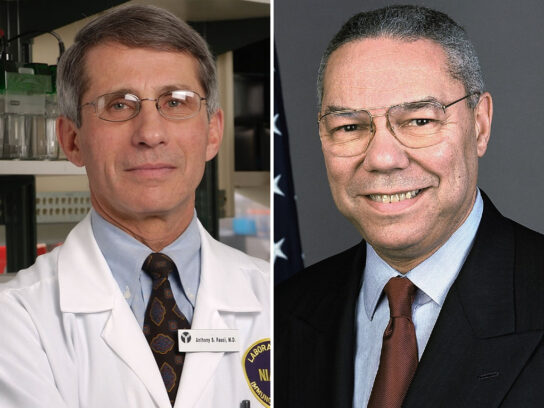 Montgomery College will celebrate the graduating class of 2020 with a virtual commencement ceremony Friday, May 22 at 10 a.m. College President DeRionne Pollard and Board of Trustees Chair Gloria Aparicio Blackwell will provide remarks. General Colin Powell, Dr. Anthony Fauci and NBA star Jerome Williams will offer their congratulations to the graduates.
The commencement will be streamed live on Facebook, as well as on YouTube. Or you may watch the YouTube live stream here:
Montgomery College's class of 2020 includes nearly 3,000 graduates. More than 1,000 students are graduating will honors, having achieved a grade point average of 3.4 or higher.  There are also nearly 30 graduates from the Early College program, earning their Associates Degree and their high school diplomas this spring.
The ceremony will include individual slides recognizing each graduate. The graduate slides may be downloaded, and the celebration will be shared through social media. The class of 2020 will be invited to participate in the in-person May 2021 Commencement Ceremony.
Each year, Montgomery College recognizes one exceptional student from each campus as a Board of Trustees scholar. The three students in the class of 2020 are:
Michelle A. Karlsberg, Germantown Campus
Shelby Jones, Rockville Campus
Rebecca A. Winters, Takoma Park/Silver Spring Campus
Visit the Montgomery College Virtual Commencement 2020 webpage to learn more.
The ceremony will also be televised in Montgomery County at cable channel 10, Comcast 998, and RCN 1059.