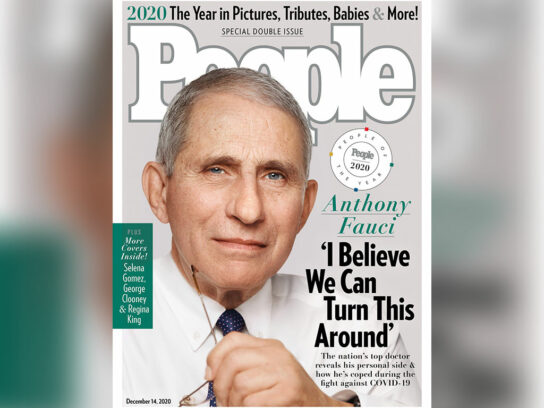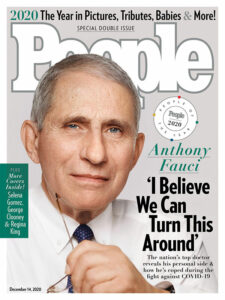 For much of 2020, Dr. Anthony Fauci has been in the spotlight as a constant source of expertise during the COVID-19 pandemic. On Thursday, he was named one of the four People of the Year in 2020 by PEOPLE.
"Even though he and his family were getting death threats, he continued to be out front," PEOPLE wrote about Fauci, "reassuring us during turbulent times with his devoted public service, unflappable common sense, and life-saving leadership."
Fauci has served as the director of the National Institute of Allergy and Infectious Diseases since 1984. In those 36 years, he has advised six presidents dating back to President Ronald Reagan.
Starting in January 2020, Fauci has been a leading member of President Trump's White House Coronavirus Task Force and is widely considered the nation's foremost infectious disease expert.
Born in Brooklyn, N.Y., Fauci has worked in Bethesda, Md. at the National Institutes of Health (NIH) for many years.
Fauci is joined on the list of People of the Year by George Clooney, Regina King, and Selena Gomez.