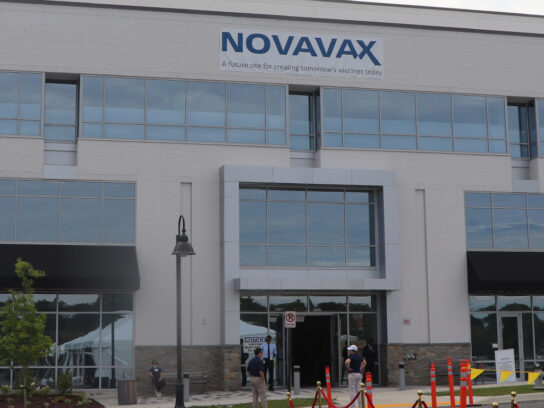 The U.S. Food and Drug Administration (FDA) issued emergency use authorization of the Gaithersburg-based Novavax COVID-19 Vaccine Wednesday for adults. 
The protein-based Adjuvanted vaccine is now the fourth COVID-19 Vaccine to receive FDA emergency approval since the start of the pandemic. 
"COVID-19 vaccines remain the best preventive measure against severe disease caused by COVID-19 and I encourage anyone who is eligible for, but has not yet received a COVID-19 vaccine, to consider doing so," said FDA Commissioner Robert M. Califf, M.D. in the press release.
The Novavax COVID-19 Vaccine is different than Pfizer and Moderna, which are mRNA COVID-19 vaccines. It contains the SARS-CoV-2 spike protein and Matrix-M adjuvant, which create a stronger immune response in the vaccinated person. 
The vaccine is administered in two doses, three weeks apart. 
The Biden administration announced Monday it has secured 3.2 million doses of the vaccine. After a CDC recommendation, the vaccine will be available, for free, to states, the U.S. Department of Health and Human Services said.