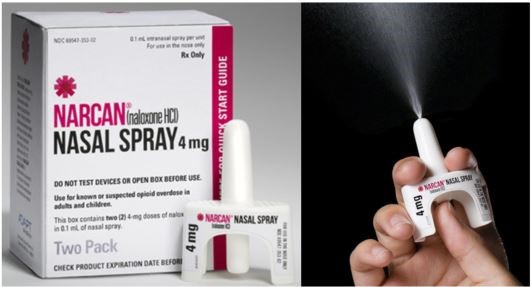 The Food and Drug Administration's Nonprescription Drugs Advisory Committee and the Anesthetic and Analgesic Drug Products Advisory Committee unanimously voted in favor of making Narcan available over the counter, on Feb. 15.
The committee found the benefits of making the opioid overdose reversal agent available over the counter outweighed the risk. According to the Center for Disease Control and Prevention, more than 107,000 Americans died from drug overdoses in 2021. More than 70,000 of those deaths were the result of synthetic opioids containing fentanyl.
"This favorable recommendation marks another important step forward to broaden access to NARCAN Nasal Spray for those who may be at risk of an opioid overdose," Paul Williams, Senior Vice President and Products Business Head for Emergent BioSolutions said in a press release. "Today's vote reaffirms our confidence in the safe and effective use of NARCAN in the community setting."
The FDA will take the committees' vote into consideration. If the FDA approves, Narcan would be the first 4 mg naloxone nasal spray available over the counter in the United States.
In a press release, Emergent BioSolutions said they will continue to work with policymakers, retailers and advocates to help create policies to increase access and awareness for Narcan. The Gaithersburg based company was the first to submit a supplemental new drug application to the FDA for over-the-counter Narcan.