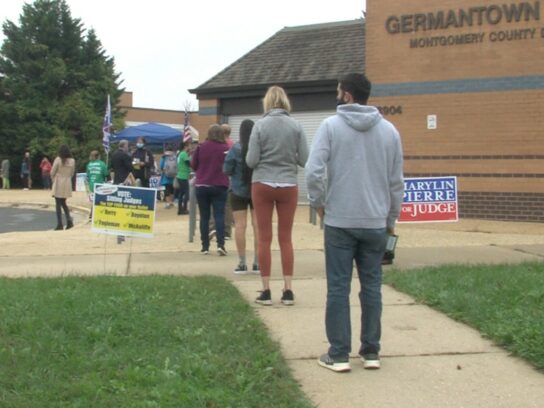 The U.S. Justice Department will have staff in 44 jurisdictions throughout the country, including Montgomery County, "to monitor for compliance with the federal voting rights laws," it announced in a news release Monday morning.
The Civil Rights Division is sending personnel to those 44 sites that are located in 18 states. Some of the jurisdictions are as large as Los Angeles County, Ca, Philadelphia, Pa. and Chicago, Il. In this area, Montgomery County is the only area it is observing in Maryland. It also will be observing nearby Fairfax and Prince William counties in Virginia.
The Justice Department normally monitors areas on election day.
The Montgomery County Board of Elections was informed, said Gilberto Zelaya, community empowerment and public information officer for the BOE. "We were informed and welcome the opportunity," he wrote in an email. "Since receiving our consent decree from DOJ, we have been identified as "Best Practice" jurisdiction by GAO, the U.S. Election Assistance Commission, the Election Center, iGO, NaCO and the Center for Civic Design and Technology," he noted.
According to Eric S. Dreiband, Assistant Attorney General for the Civil Rights Division, "Federal law entrusts the Civil Rights Division with protecting the right to vote for all Americans."
He explained, "Our federal laws protect the right of all American citizens to vote without suffering discrimination, intimidation, and harassment. The work of the Civil Rights Division around each federal general election is a continuation of its historical mission to ensure that all of our citizens can freely exercise this most fundamental American right."
Also, on Tuesday, Civil Rights Division personnel will be available all day to receive complaints from the public related to possible violations of the federal voting rights laws by a complaint form on the department's website or by telephone at 800-253-3931.
Justice Department Again to Monitor Compliance with the Federal Voting Rights Laws on Election Dayhttps://t.co/fBlEbgHAYl

— Justice Department (@TheJusticeDept) November 2, 2020