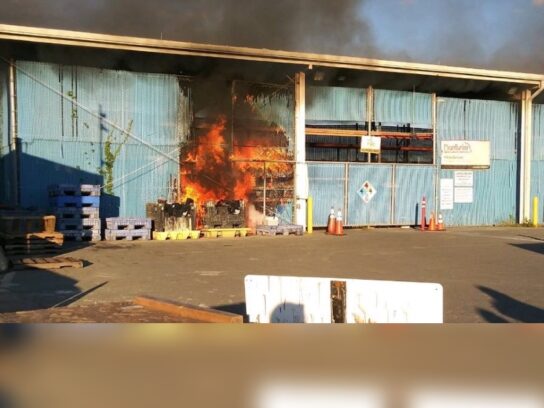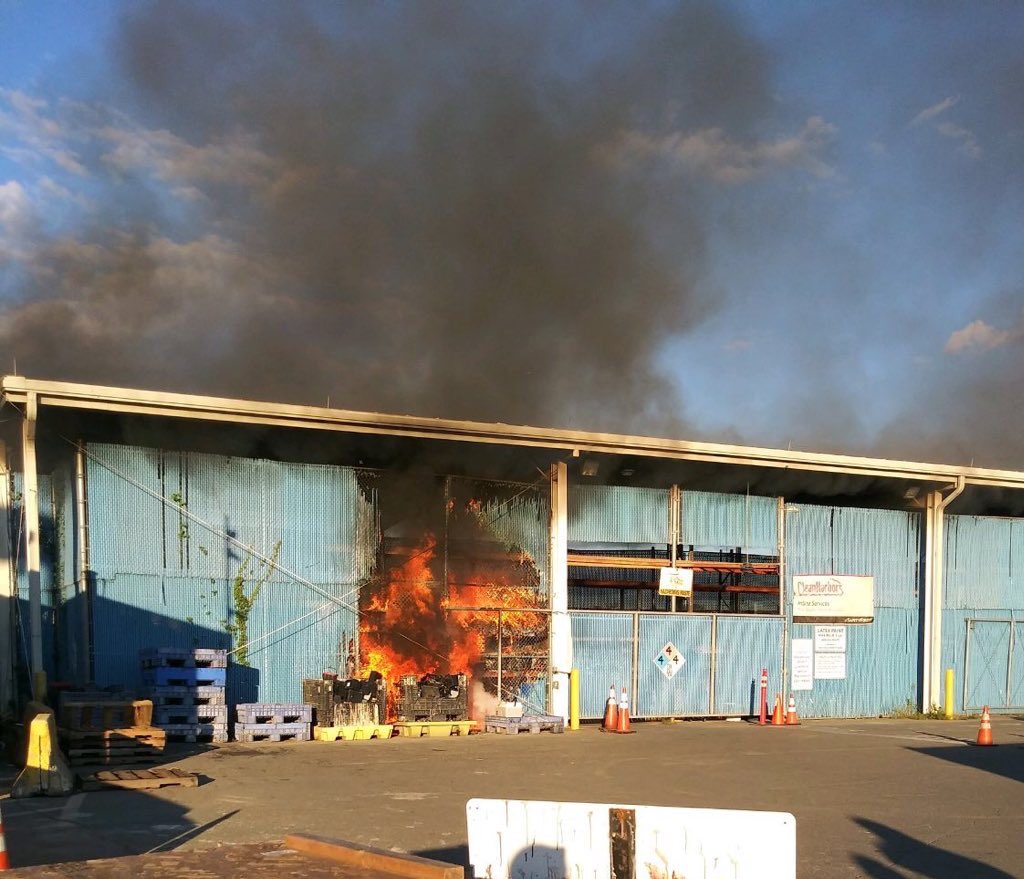 Firefighters responded to a blaze at the Montgomery County Central Transfer Station on Frederick Road in the Rockville area on Sunday evening.
Montgomery County Fire and Rescue Service (MCFRS) units arrived on the scene around 6:45 p.m. after a report of a pallet of batteries on fire in the hazardous waste materials storage area of the facility. MCFRS spokesperson Pete Piringer says the fire involved mostly car batteries, possibly some lithium-ion batteries, and other materials.
Authorities say the fire was quickly contained, and there were no injuries reported. The facility was closed when the fire broke out.
First arriving @mcfrs FFs encountered a pallet of batteries (mostly car batteries) on fire extending to the storage structure pic.twitter.com/96u2jm5GZX

— Pete Piringer (@mcfrsPIO) August 30, 2020