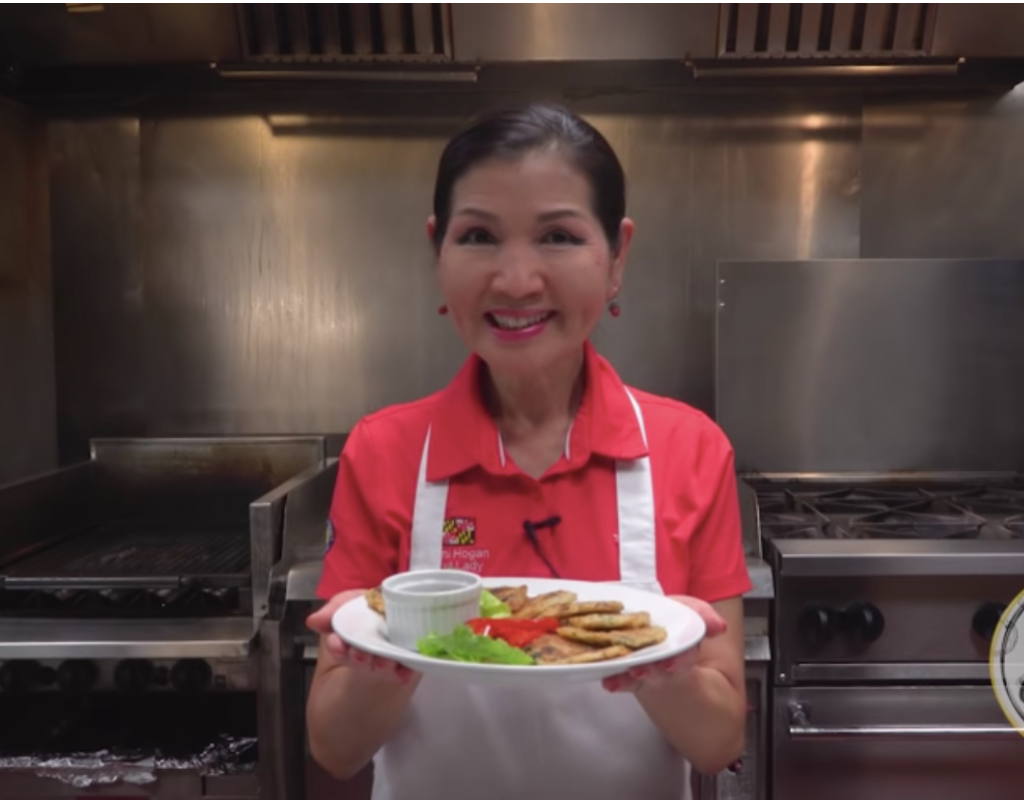 First Lady Yumi Hogan Hosting Cooking Show
Yumi Hogan, wife of Maryland Gov. Larry Hogan, has started a cooking show.
Yumi Cooks! shows the First Lady of Maryland cooking Korean dishes on Gov. Hogan's YouTube page. The cooking episodes are between 1-2 minutes. The cooking show began last year, with just 3 episodes, but since the coronavirus crisis began, Yumi Hogan began uploading new cooking episodes this week.
Mrs. Hogan recently made headlines for helping the state of Maryland obtain half a million COVID-19 tests from her native South Korea.
Episode 1: Beef Bulgogi. Yumi Hogan cooks beef bulgogi, which translates to "fire meat." It is made of thin, marinated slices of meat. In the video, Mrs. Hogan mixes all the provided ingredients together and cooks the meat on a cast iron skillet.
Episode 2: Japchae. Yumi Cooks! shows us how to make japchae, a dish made up of stir-fried glass noodles and vegetables, popular in Korean cuisine.
Episode 3: BuChimGae (Korean Pancakes). The First Lady of Maryland cooks up BuChimGae is a Korean-style pancake. The pan-fried ingredients are soaked in egg, making a thick batter.
Episode 4: Kimchi. This cooking episode shows viewers how to make kimchi, a famous traditional Korean side dish made up of salted and fermented vegetables such as cabbage and radish.
Episode 5: Korean Spicy Chicken BBQ. In this recipe, the chicken is soaked in a spicy marinade. After all ingredients are mixed together, the chicken is stir fried.
Episode 5a: Watercress Salad. Watercress is a vegetable. It's an aquatic plant native to Asia. The watercress salad can be used as a side.
Episode 5b: Cucumber Salad. This is a cucumber salad, with a Korean twist. Yumi Hogan incorporates traditional ingredients such as red flakes, green onions and sesame seeds.
Episode 6: Bibimbap. This is a Korean rice dish, served as a warm white rice bowl topped with Korean vegetables such as namul or kimchi. "Bibim" means mixing various ingredients, while "bap" refers to rice.
Episode 7: LA Galbi. The dish LA Galbi is Korean BBQ short ribs. The method in the recipe was developed by Korean immigrants in Los Angeles (hence LA) to work with the thinner rib-eye cut preferred by American butchers.