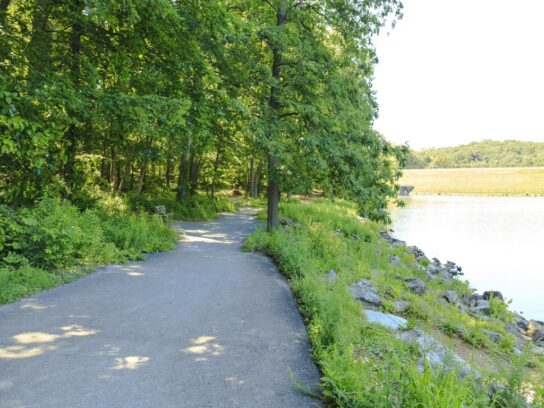 As the Coronavirus sweeps over the country, many are encouraged to practice social distancing. If you're in need of some fresh air, here are some local hiking trails in Montgomery County where you can get away from the crowd.
Billy Goat Trail
Located in Potomac, Billy Goat Trail offers views to the Chesapeake and Ohio Canal and the Potomac River. Billy Goat is divided into three trails: A, B and C. Although they do not all connect, they start off at the Chesapeake and Ohio Canal towpath. You can come across a few small beaches along the trail.
Seneca Creek State Park
This 6,300-acre state park in Gaithersburg extends along 14 miles of Seneca Creek. It offers over 50 miles of trails, open for hiking, horseback riding and bicycling. The Lake Shore Trail, along Clopper Lake, encircles the lake and offers views across water from woodlands or open field settings.
Locust Grove Nature Trails
The trails start off from the nature center in Cabin John Regional Park, which offers over four miles of natural surface trails. The trails a loop through a meadow, around a wetland and along a stream.
Black Hill Regional Park
The Black Hill Regional Park is a 1,300-acre and lake-oriented park. It offers the Black Hill Trail, a hard-surface 4.6 trail path along with 16 miles of natural trail, which offers a spectacular view of the lake and walks through hickory forests. Historical markers in the park identify former mill sites.
Little Bennett Regional Park
This 3,700-acre park located in Clarksburg, Maryland offers more than 25 miles of trails. The park is mostly forested and lies along Little Bennett Creek.