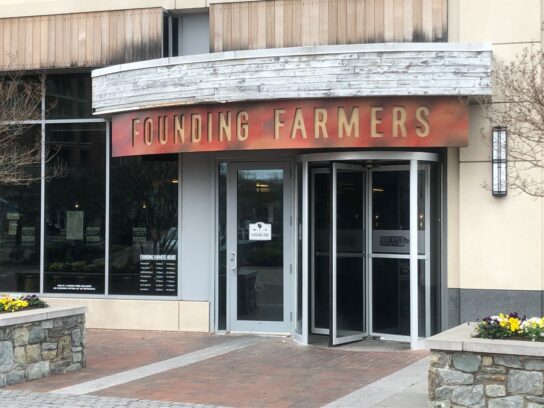 Like several restaurants in the area, Founding Farmers located in Park Potomac just off I-270 near Montrose Road, is still open for business for curbside pick up. But they're not just selling the regular fare.
When you go online to order, there are some non-traditional offerings like oranges, cookie dough and…toilet paper. Yes, toilet paper, that item that is sometimes hard to find in stock at your local grocery store lately.
And beginning next week, word is Founding Farmers will be offering other non-traditional restaurant items like milk, eggs and bread.