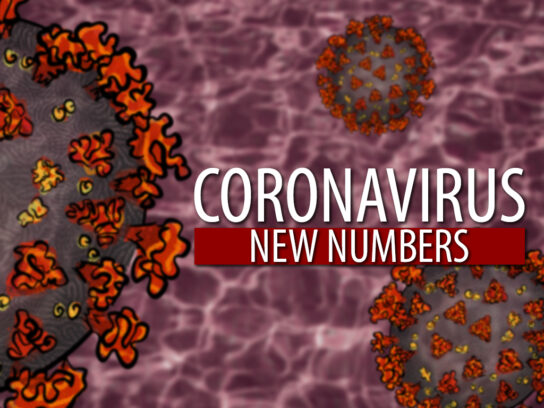 Montgomery County COVID-19 Statistics
Friday the Maryland Department of Health reported 282 new COVID-19 cases in Montgomery County. This is the eighth consecutive day the increase in daily cases is more than 200. The county's cumulative case count is 30,580.
The county has a rolling seven-day average of 5.62% for positive COVID-19 tests, which is a decrease of 0.17 from Thursday's average rate of 5.79%. The county's positivity rate is lower than in 14 of Maryland's 24 jurisdictions.

Montgomery County recorded three new coronavirus-related fatalities Friday, bringing the death toll to 881. Montgomery and Prince George's (PG) Counties lead the state in total COVID-19 related fatalities. PG County has the most coronavirus cases in the state with 38,053 cases.
County and state health officials are monitoring the recent surge in COVID-19 cases. During a news briefing Wednesday afternoon with County Executive Marc Elrich and Health Officer Dr. Travis Gayles, it became clear the county is considering additional restrictions in response to the surge in cases, hospitalizations and deaths due to the coronavirus.
The new restrictions Gov. Hogan announced Tuesday are effective Friday at 5 p.m.
The Centers for Disease Control and Prevention (CDC) issued an advisory Thursday strongly recommending that people stay home for Thanksgiving.  The CDC warns "travel may increase your chance of getting and spreading COVID-19. Postponing travel and staying home is the best way to protect yourself and others this year."
Maryland COVID-19 Statistics
Friday the state recorded 2,353 new infections since Thursday, making it the 17th consecutive day the state recorded more than a thousand new cases. The state's cumulative case count is 177,086.
COVID-19 related hospitalizations have been climbing since early November. On Friday, the state reported 1,207 patients were hospitalized across the state with the virus.
Friday the state recorded 25 new deaths, bringing the state death toll to 4,245.
The state reported a rolling seven-day average of 7.17% for positive COVID-19 tests Friday. This is a decrease of 0.02 from Thursday's rate of 7.19%.