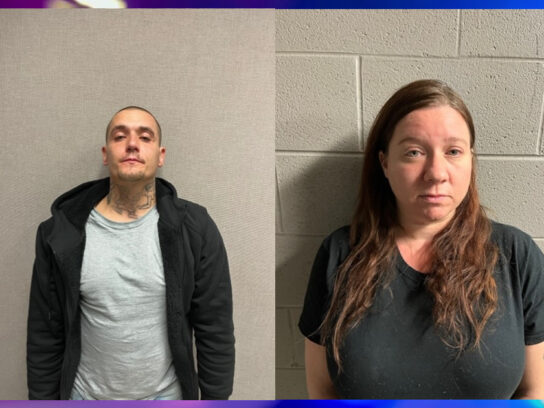 Detectives from  Montgomery County Police Department apprehended a Gaithersburg couple accused of several commercial armed robberies spanning at least six states across several months.
32-year-old Rickley J. Senning faces multiple counts of armed robbery, first-degree assault, and felony use of a firearm. 35-year-old Jesann L. Willis was taken into custody on the strength of outstanding warrants from Virginia and Florida.
According to a Tuesday press release from MCPD, Senning assaulted a Rockville City Police Officer during an Oct. 30 traffic stop. At the time, there was a loaded revolver in his possession. He was arrested and charged with felony possession of a handgun.
A career felon, Senning previously served prison time for assault and false imprisonment of a Montgomery County Circuit Court Judge.
Following his Oct. 31 release on a $550 bond, Senning allegedly committed an armed robbery at a PNC Bank in the 10100 block of River Rd. in Potomac. Police say he fled the scene in a stolen white Honda CRV with Florida tags.
Detectives who responded to the traffic stop later connected Senning to two Oct. 12 armed robberies of a 7-11 on Derwood Circle and an Essex Bank in the 1100 block of Nelson St. in Rockville. They obtained a warrant for his arrest on Nov. 8.
On Dec. 2, police arrested Senning and Willis in Washington, D.C. At the time of the arrest, the couple was driving the stolen Honda and Senning was carrying a handgun. MCPD credited the Flagler Beach Police Department with providing crucial information regarding the vehicle, which was taken from a residence in that Florida city.