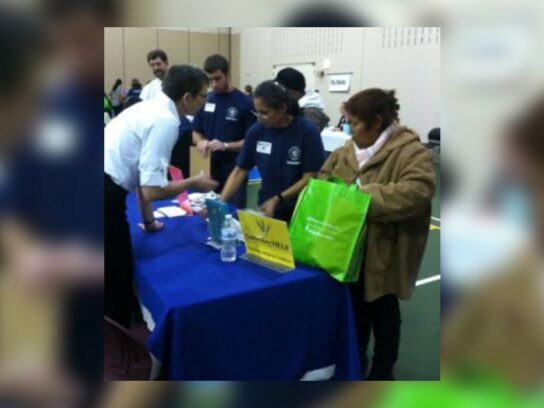 The upcoming Nadim Khan Memorial Homeless Resource Day will offer a variety of programs and services for residents who experience homelessness.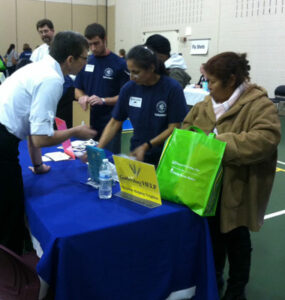 The event, to be held on Thursday November 21, from 9:00 a.m. to 2:00 p.m. at the The Activity Center at Bohrer Park [506 S. Frederick Avenue] in Gaithersburg, will include more than 65 organizations that offer a range of resources including free medical screenings, eye exams, legal services, financial counseling, substance abuse, and mental health counseling as well as social services.  More than 400 volunteers will be available to help assist attendees in navigating the range of resources.
In addition, free haircuts and manicures will be offered.  There will also be an opportunity to learn about shelter resources and apply for Motor Vehicle Administration identification cards. Transportation will be provided from the Bethesda, Rockville, Shady Grove and Silver Spring Metro stations.  Bilingual guides and sign language interpreters will be available to assist attendees.
According to the Metropolitan Washington Council of Governments, there were 647 homeless individuals counted in Montgomery County in January 2019.
The eighth annual event is named to honor the late Nadim Khan, service chief for Special Needs Housing in the Department of Health and Human Services.
County Executive Marc Elrich, Health and Human Services Director Raymond Crowel, County Councilmember Hans Riemer, and Rockville Mayor Bridget Donnell Newton are expected to attend.