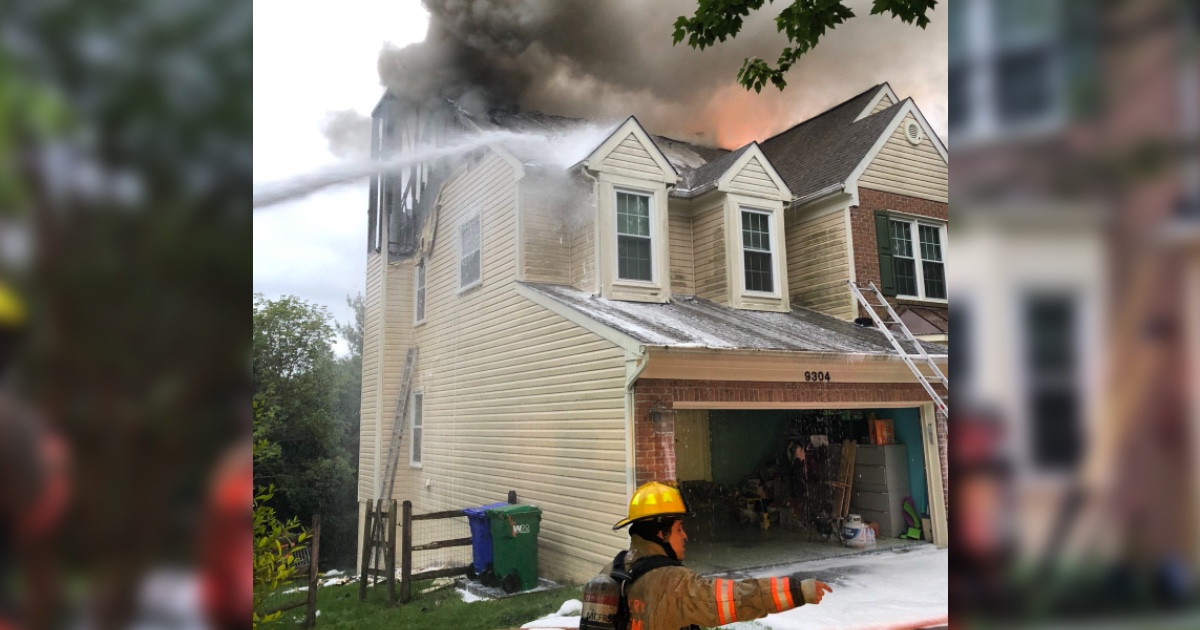 Gaithersburg House Fire Causes Major Damages and Displaces Family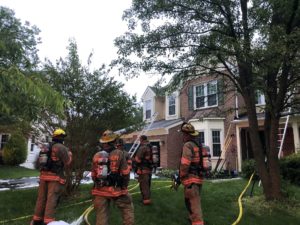 A family has been displaced after a house fire in Gaithersburg on Thursday evening. About 75 firefighters responded to the 9300 block of Severn Terrace around 7:00 p.m.
Montgomery County Fire and Rescue Services officials say the one occupant who was home got out in time with a pet cat. There were no injuries reported. MCFRS believes the cause of the fire is accidental due to a malfunction with the fireplace. The fire did extend to the attic. Total damage costs are estimated at $250 thousand.
Severn Terrace House Fire https://t.co/wA8CGyVVoi

— Pete Piringer (@mcfrsPIO) May 21, 2020
Severn Terrace off Goshen Rd, Gaithersburg, @mcfrs PE708, PE728, PE734, PE729, E731, PAT708, T734, RS729, A708, BC705, BC703, C703G, RS717, T731, A708D, ALS729, PEW717, PE732, AT735, A728, CT708, MAU733, SA700, EMS703 & others responded, ~75FFs on scene pic.twitter.com/NHNZ3VeIzP

— Pete Piringer (@mcfrsPIO) May 22, 2020
Update – 9394 Severn Terr, Gburg; Cause, accidental, fire in fireplace, malfunction w/ metal fireplace; Area of Origin, inside enclosure housing metal flue pipe, extended to attic; Damage, ~$250K; 1 family displaced; no injuries; 1 occupant & pet cat got out ok; ~75 FFs responded https://t.co/N0ITWOgERJ pic.twitter.com/w6MqkV7sms

— Pete Piringer (@mcfrsPIO) May 22, 2020