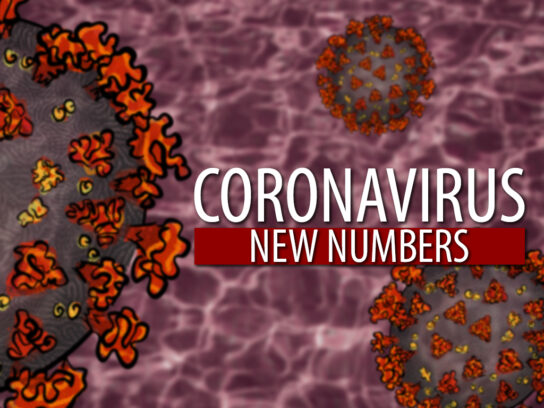 Montgomery County COVID-19 Statistics
Friday morning the Maryland Department of Health reported 9,432 cases of COVID-19 in Montgomery County, which is an increase of 172 cases from the 9,260 reported Thursday.
According to the health department, 502 county residents have died from COVID-19. This is an increase of 11 deaths since Thursday. The number of probable deaths is 38.
According to Montgomery County's COVID-19 data dashboard, which looks at seven metrics each day, the data continues to move in a positive direction. The seven metrics include the number of new confirmed cases, number of new COVID-19 related deaths, the number of COVID-19 related hospitalizations, the number of COVID-19 related emergency room patients, the number of COVID-19 related intensive care hospitalizations, the utilization rate for acute care hospital beds, and the percentage of ventilators currently in use.
The County is looking for 14 days of a decline in new cases, deaths, hospitalizations, emergency room visits, and hospitalizations.
During the past two weeks, new cases have declined nine of the 14 days, deaths have declined eight days, hospitalizations have declined 11 days, ER visits have declined nine days, and Intensive Care hospitalizations have declined nine days.
The County is also evaluating whether there are enough acute care beds and ventilators at the current time.
The target for ventilators was met Friday.
Acute care bed utilization in the County is currently at 74%, which is higher than the targetted rate of less than 70%.  So far, the rate over the last two weeks has not fallen under 70%.
Click to enlarge
Maryland COVID-19 Statistics
As of Friday morning, there were 44,424 confirmed cases throughout the state. That is an increase of 893 cases in the last 24 hours. There were 2,092 deaths, an increase of 47.
In Maryland, 7,634 people have been hospitalized since the outbreak of COVID-19.
Hospitalizations continue to decrease and are at their lowest level since April 19. Currently, 1,329 Marylanders are hospitalized with COVID-19, which is 45 fewer than Thursday. Of the currently hospitalized patients, 506 are in intensive care. This is 20 fewer patients in ICU beds than Thursday.
A total of 13,320 cases and 874 deaths involve the state's African American community. This is 22 additional deaths since Thursday.