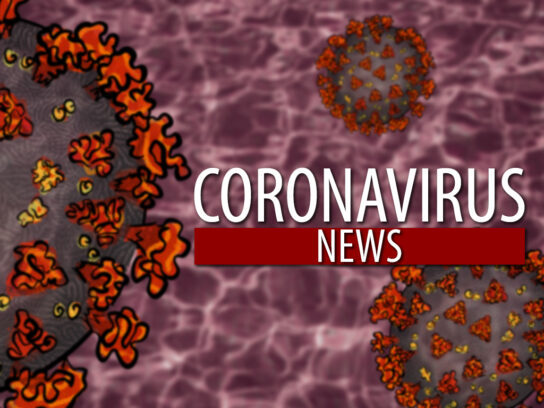 A local bio-technology company has found a coronavirus vaccine candidate, and the first in-human trial is expected to begin in May. Novavax, which is located in Gaithersburg, develops next-generation vaccines for serious infectious diseases.
Officials say they will be using NVX-CoV2373, which is described as a stable, prefusion protein made using Novavax's proprietary nanoparticle technology.
"Our scientists identified an ideal vaccine candidate selected from a number of constructs and, in partnership with Dr. Matthew Frieman, demonstrated that NVX-CoV2373 produced high levels of neutralizing antibodies against SARS-CoV-2 in animal studies," said Gregory Glenn, M.D., President of Research and Development at Novavax. "In addition, we have worked closely with our colleagues at Emergent BioSolutions to transfer our production technology that allows the manufacture of GMP vaccine for clinical trials. With preliminary CEPI funding, these heroic efforts, combined with the candidate's excellent early results, put us in position to have preliminary human data in July."
According to a press release, the clinical development plan combines a two phase approach to allow rapid advancement during the current coronavirus health crisis. The phase one clinical trial is a placebo-controlled study of 130 healthy adults and includes assessment of dosage amount and number of vaccinations. The trial is expected to begin in mid-May, and preliminary results are expected in July.
"We validated that NVX-CoV2373 generates high titer neutralizing antibodies against live SARS-CoV-2 virus," said Matthew Frieman, Ph.D., Associate Professor at the University of Maryland School of Medicine. "This is strong evidence that the vaccine created by Novavax has the potential to be highly immunogenic in humans which could lead to protection from COVID-19 and helping to control the spread of this disease."
$NVAX to commence #COVID19 #vaccine vaccine trial with Nucleus Network. Read more: https://t.co/ag95VDovth#NVXCoV2373 #novavax2020 #coronavirus https://t.co/7gbpLCXdEE pic.twitter.com/bPEGSk7sYD

— Novavax (@Novavax) April 16, 2020
Gregory Glenn, MD, President of R&D, spoke with @KnvulS of @NYTimes about our development of a #COVID19 #vaccine. Read more: https://t.co/i6U2WpJlGS https://t.co/QRv3FT78Yv pic.twitter.com/EbTXERUk29

— Novavax (@Novavax) April 9, 2020