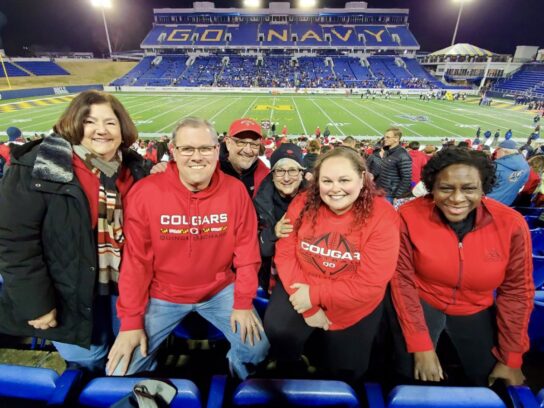 Jud Ashman just won reelection as the City of Gaithersburg's mayor last month. Besides running one of Montgomery County's largest cities for the last seven years, he is known for founding and running the popular Gaithersburg Book Festival and for being a fixture at Quince Orchard football games for almost two decades.
Ashman was in Annapolis Friday night – of course – when his beloved Cougars clinched a perfect season by beating Wise for the Maryland 4A state title.
He spoke to MyMCM about QO's perfect season and his super fandom.