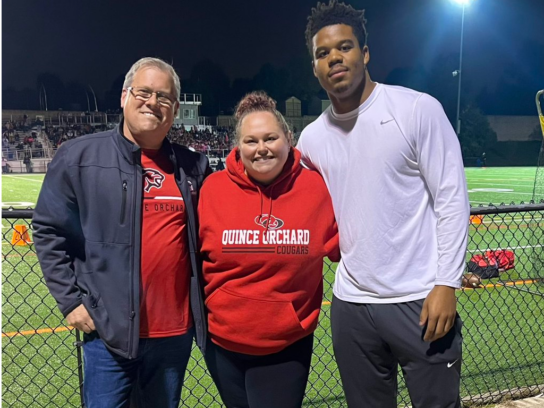 The Quince Orchard football team is riding high. The Cougars are 7-0, have won 21 straight games dating back to their 2021 season opener, have outscored opponents by almost 250 combined points in 2022 and are the defending state champions. They have a loyal fanbase that fills the seats at the Gaithersburg school's Cougar Dome for every home game.
For almost 20 years, Jud Ashman, the mayor of Gaithersburg, has been one of the team's most ardent supporters. Ashman told MyMCM what he loves about QO football.
For much more on how and when Ashman's superfandom started and why he has become a must follow on Twitter every Friday night, watch the entire interview with MyMCM Director of Content Joe Yasharoff.