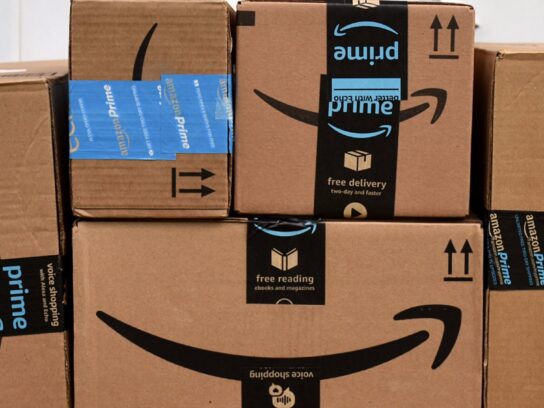 The City of Gaithersburg received a $92 million proposal to build an Amazon distribution center at the location of the former Leidos site, located in the area of 355 Montgomery Village Avenue. The proposal would create 850 total jobs.
Bethesda Beat broke the news Monday evening. Gaithersburg Mayor Jud Ashman confirmed to MyMCMedia "an application has been filed for a new sketch plan," emphasizing he couldn't say much else about the proposal because the Gaitherburg City Council and the Gaithersburg Planning Commission will discuss the plan at a public hearing in the future.
Ashman said Matan Companies in Frederick—which owns the 44 acre property located next to a FedEx distribution site and across from Sam's Club—approached the City of Gaithersburg about a year ago with a sketch plan calling for two main building that would be for offices and retail services.
"They have decided to resubmit a sketch plan that would — according to [Bethesda Beat's] story — would fit what Amazon is looking for and that will be coming before us," Ashman said.
Former longtime Gaithersburg Mayor and current president of the Montgomery County Council Sidney Katz, responded to the story on social media, tweeting, "This is a big deal."
This is big deal. Amazon wants to invest $92 million for a distribution center in Gaithersburg. 👀⬇ https://t.co/Dl4WoKLaBm

— Sidney Katz (@MC_Council_Katz) May 11, 2020