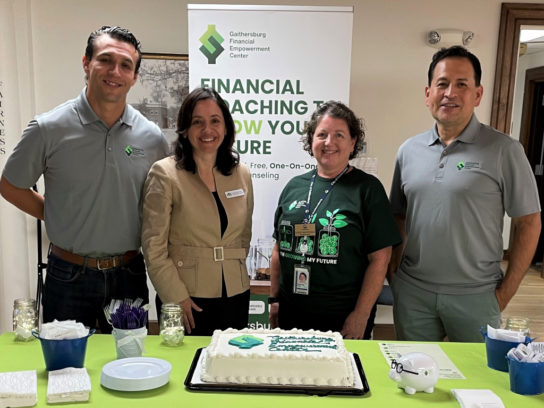 The city of Gaithersburg announced the opening of its new Financial Empowerment Center (FEC) on Oct. 3, which offers free financial counseling to city residents.
The Gaithersburg FEC offers residents opportunities to meet with financial counselors for free, either virtually or in-person. Counselors can help residents and their families "manage their finances, pay down debt, [and] increase savings," according to a press release from the city.
The center is located at the Gilchrist Immigrant Resource Center in the Gaithersburg Public Library. Appointments are available in English and Spanish, as well as other languages, according to the press release.
Additionally, Gaithersburg FEC staff will be available at the Gaithersburg Public Library on Fridays from 10 a.m. to 2:30 p.m. The city partnered with Cities for Financial Empowerment Fund and Housing Initiative Partnership (HIP) to establish the center.
We are excited to officially launch the opening of the Gaithersburg Financial Empowerment Center (FEC)‼️ The FEC provides FREE one-on-one financial counseling to City residents as a public service of the City.
Ready to get started? Learn more by visiting https://t.co/tQgK3Qkd3s pic.twitter.com/TPJe12OXJS

— City of Gaithersburg (@GburgMD) October 3, 2022
Residents can schedule their free appointment online. Appointments are available to any city resident, regardless of income level or age, according to the Gaithersburg FEC website.