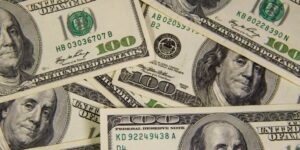 A Gaithersburg woman claimed a $100,000 scratch-off prize at Maryland Lottery headquarters recently.
The Gaithersburg resident decided to play just one $10 scratch-off while shopping last week. As luck would have it, she won the top prize.
The 32-year-old maintenance worker, whose name was not identified by the Maryland Lottery, purchased the ticket at Elbe's Beer and Wine in Wheaton, located at 2522 University Boulevard. She told Maryland Lottery she normally plays games priced under $10 but on this day, she decided to try her luck with the $10 scratch-off. She purchased the game and scratched it off right outside the store.
"When I saw the $100,000 prize under my matching number, I was shocked. I immediately went back in the store to have the clerk double-check it for me," the woman said in a Maryland Lottery press release.
She told Lottery officials that she plans to buy a house with her winnings.
Elbe's Beer and Wine in Wheaton earns a $1,000 bonus from the Lottery.